Pilot in Focus: Capt. Von Padilla, Chief Flight Instructor
This World Pilots' Day, let us meet Capt. Von Albertson Padilla, OMNI's chief flight instructor, who helps aspiring pilots navigate the vast blue skies. Nearing his tenth (10th) year in the company, his teachings and influence have served as a consistent guide for numerous pilots who have earned their "wings" to fly.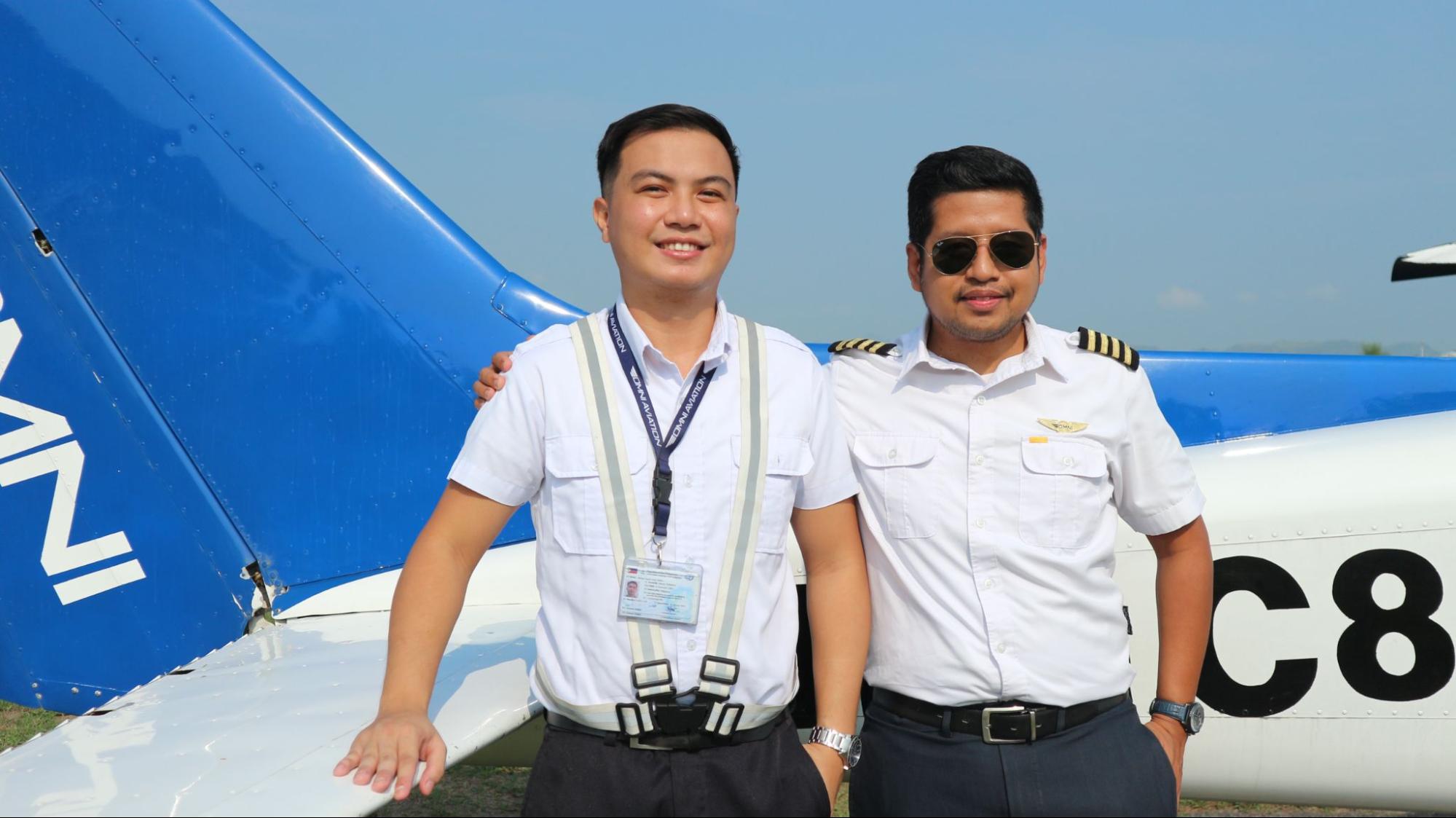 He is a licensed commercial pilot, flight instructor, and instrument rating holder.
As an OMNI alumnus himself, Capt. Von finished his pilot training in 2013 and started as a ground instructor in the same year.
Taking students under his wing is no easy job. But for him, it is a rewarding endeavor. Helping pilot trainees achieve their aviation dreams has always been his driving force as an instructor. His students are proud to have him as their instructor, and some would even refer to him as "Tatay" (Father), considering him a father figure inside the flight school.

Wondering if he is strict? The soft-spoken captain says he is very patient and kind to his students. However, being a little stern, strong, and hard sometimes will push them to bring out their best.

Around the OMNI complex, his famously known &quotpopped collar", which he claims to do because of the hot climate, separates him from the crowd. So if you're looking for him in OMNI, his upturned collar would help you identify him.
Finally, he urges all hopeful pilots and instructors to strive for their best and not give up because someday their calling will present itself.
Share This News