Batch 22-03 Completes OMNI's IATA Cabin Crew Training
OMNI Aviation held a graduation and pinning ceremony for IATA Airline Cabin Crew Trainees Batch 22-03 last December 21, 2022 at the Magellan 3, Quest Hotel. Ten (10) cabin crew trainees received their "wings" at the ceremony after successfully completing their month-long training under OMNI's IATA Cabin Crew Program.

The event was formally opened by Mr. Jeffrey Espiritu, OMNI's Executive Director. He told these hopeful flight attendants that he finds the aviation industry special and worthwhile because it enables people to physically reunite while overcoming time and distance.
He also underscored the importance of their roles as flight attendants to this whole experience.
"Now imagine that flight, full of passengers eager to land in Manila after one or two years away, and imagine that you are there to serve them. Imagine the honor, the love, the comfort of the service that your role as future FAs [flight attendants] will be having", he said.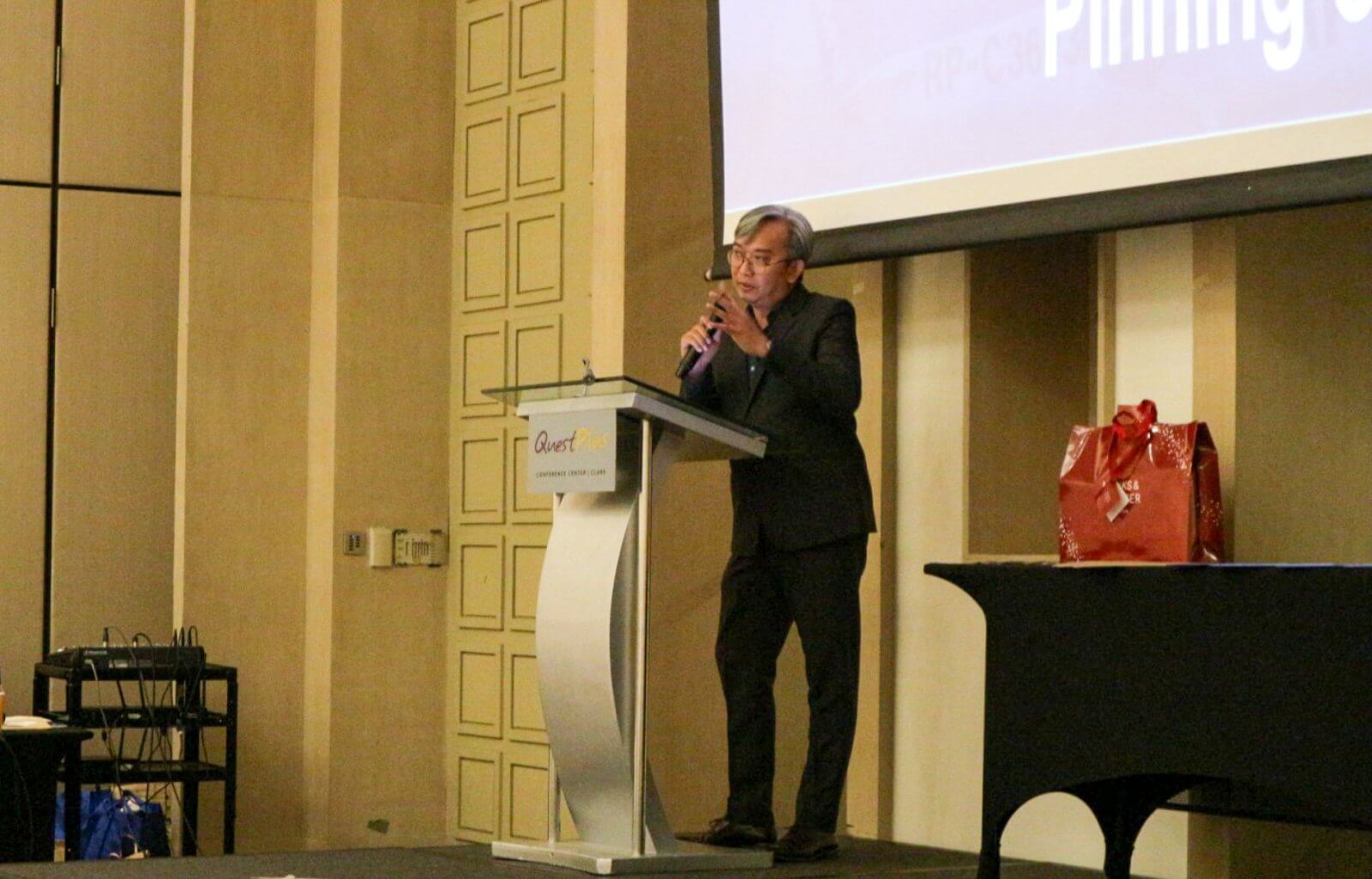 (OMNI Aviation's Executive Director, Mr. Jeffrey Espiritu)
Capt. Eleazar Cayago, OMNI's Vice President, graced the occasion as the guest speaker. He emphasized eight (8) career key points that these young professionals should keep in mind as they move forward in their dream careers. Some of these were: building your own career path; seeking greatness, not money; and finding a mentor, among others.
"Life is not really about getting to your destination as fast as you can, but it's the things you learn along the way that make the journey worthwhile,&quot he concluded.
(OMNI Aviation's Vice President, Capt. Eleazar Cayago)
Following that, family members and friends helped the trainees pin their well-deserved wings. Selected students also received special awards for their outstanding performance in several categories, including "Best in Inflight Service," "Best in Grooming," and "Best in Ditching," among others.

Cabin Crew Zheka Hanah Posadas was named the batch's valedictorian, excelling in the majority of the training courses. In her speech, she thanked her family for supporting her enrollment in OMNI Aviation and for believing in her dreams of becoming a flight attendant. She also congratulated her colleagues, who had become her friends.
To cap off the event, Ms. Jinky Dimacali, Head of OMNI IATA Group, delivered a closing message and commended the class for their accomplishments. Afterwards, a scrumptious dinner was served to all the guests present at the event.
OMNI Aviation congratulates its new batch of cabin crew graduates. May they join the long list of alumni who found success in the aviation, travel, and tourism industries.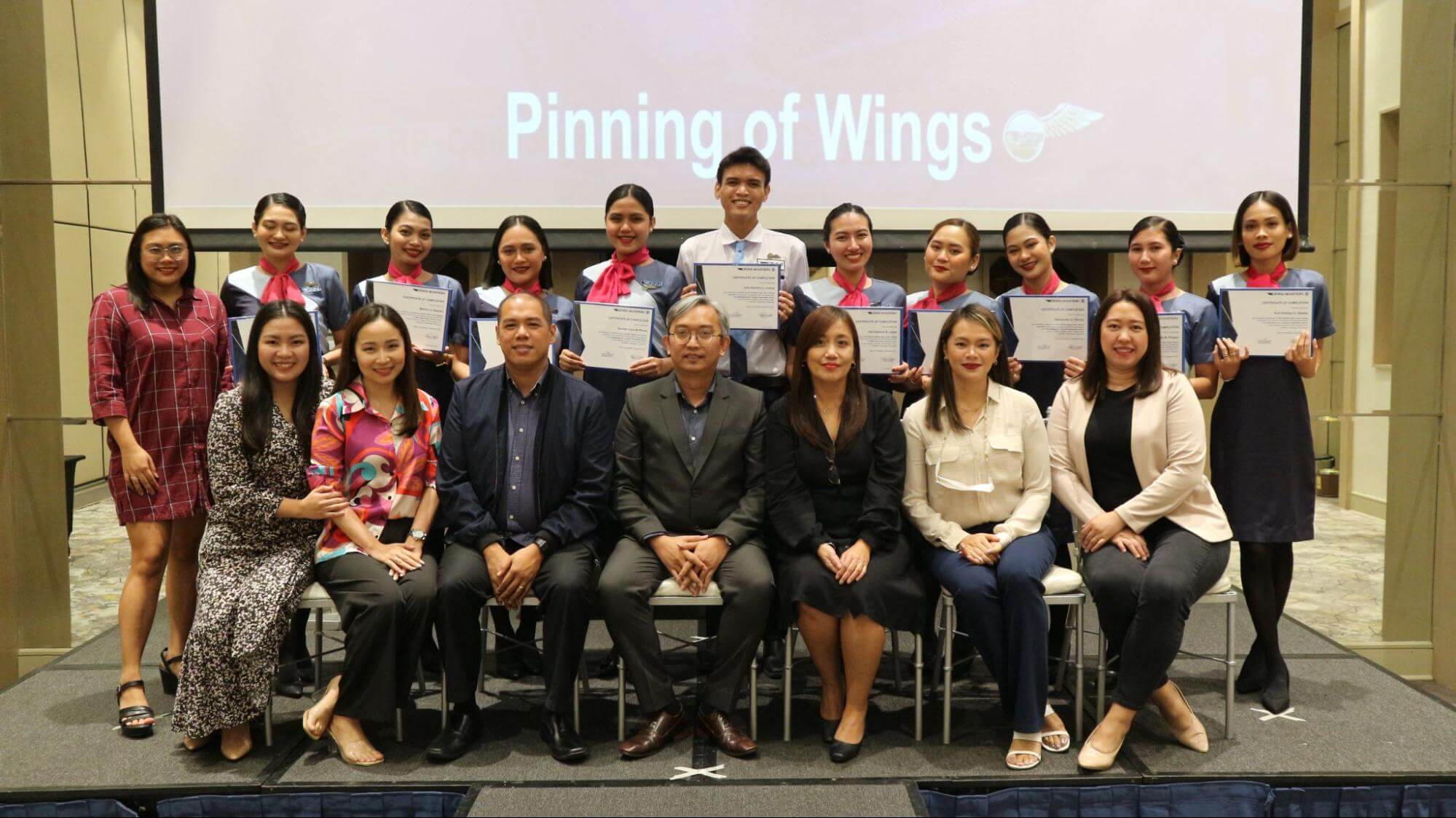 Share This News