OMNI kicks off its 30th anniversary celebrations
OMNI Aviation, the premier aviation school, is celebrating its 30th anniversary this year. To start the celebrations, a career talk was held last February 11, 2023, featuring three (3) alumni who are thriving in their respective careers: First Officer Ralph M. Sarmiento, First Officer Juan Carlos Miguel "Miggy" Torres, and First Officer Julie Ann &quotJules" Bilongilot. Student pilots from different courses attended the event and listened to the speakers.
First officer Jules of AirTrav flies seaplanes. She shared her journey with OMNI during her training years. She also spoke passionately about her experience flying seaplanes and all the perks (she met celebrities like Anne Curtis!) and challenges that come with it.
(First Officer Julie Ann "Jules" Bilongilot)
The second speaker is not just a pilot but also an entrepreneur, First Officer Ralph of AirAsia. He discussed his highs and lows when he was an aspiring pilot trying to enter the airline industry and finally making it with AirAsia.
However, he was not spared when the pandemic hit the nation. When the tourism and aviation sectors were down, he started to venture into businesses to survive the uncertain times. And though he found success in these, after a while, AirAsia contacted him to fly with them once more.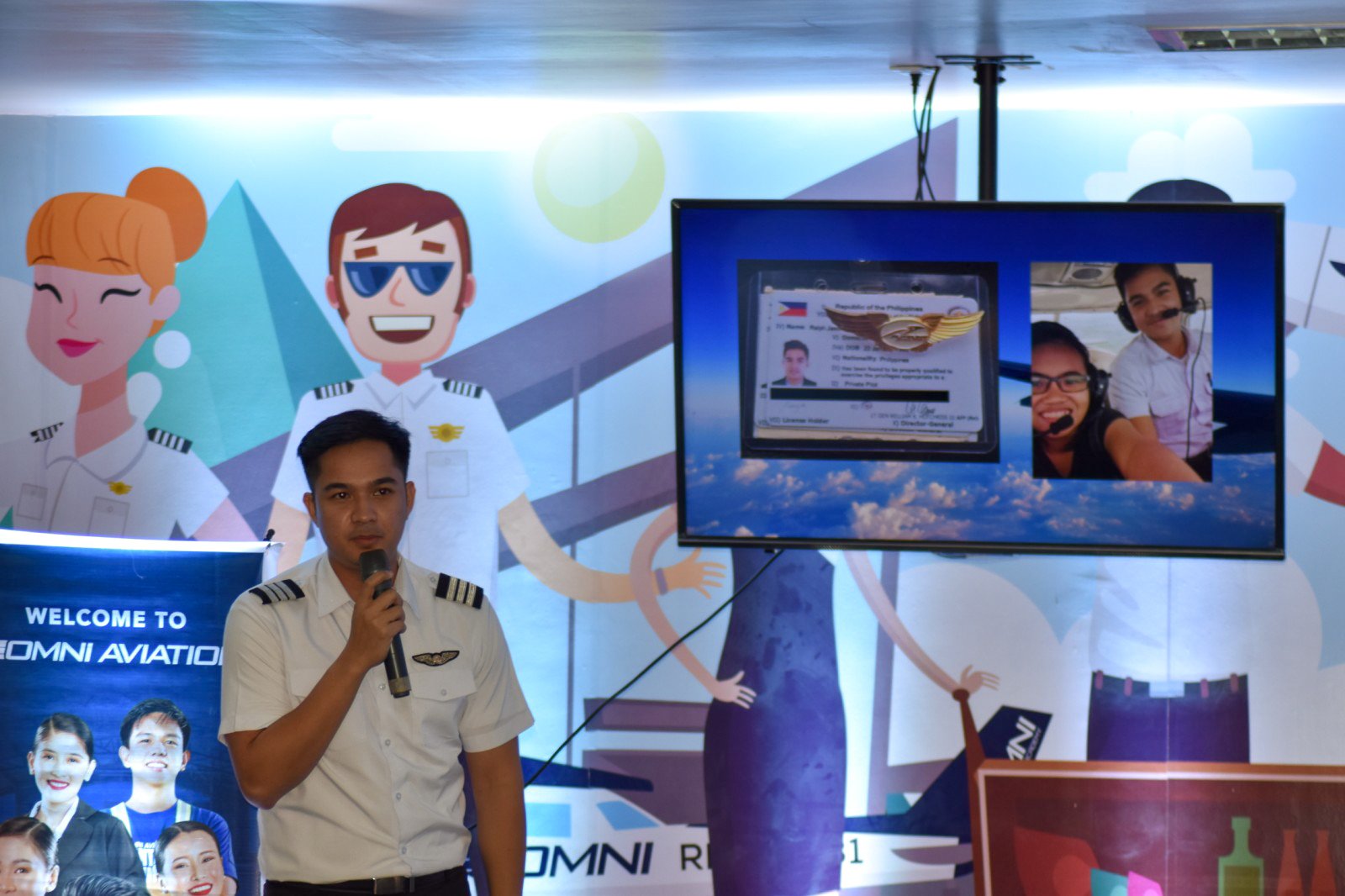 (First Officer Ralph M. Sarmiento)
First Officer Miggy of Cebu Pacific began his aviation career as a flight attendant and had a stint as an instructor at OMNI as well. FO Miggy talked about the rigorous training he underwent as part of the First Officer Training Program. He claimed that it was so hard that he had hypertension, drawing a chuckle from the audience. Yet he thanked OMNI for the great training it provided him to prepare him for this. He advised the student pilots in attendance of three (3) important things to have as a pilot: knowledge, skill, and attitude. Most importantly, he emphasized attitude.
"It's those who have such a great attitude towards work and colleagues that really separate an excellent pilot," he said.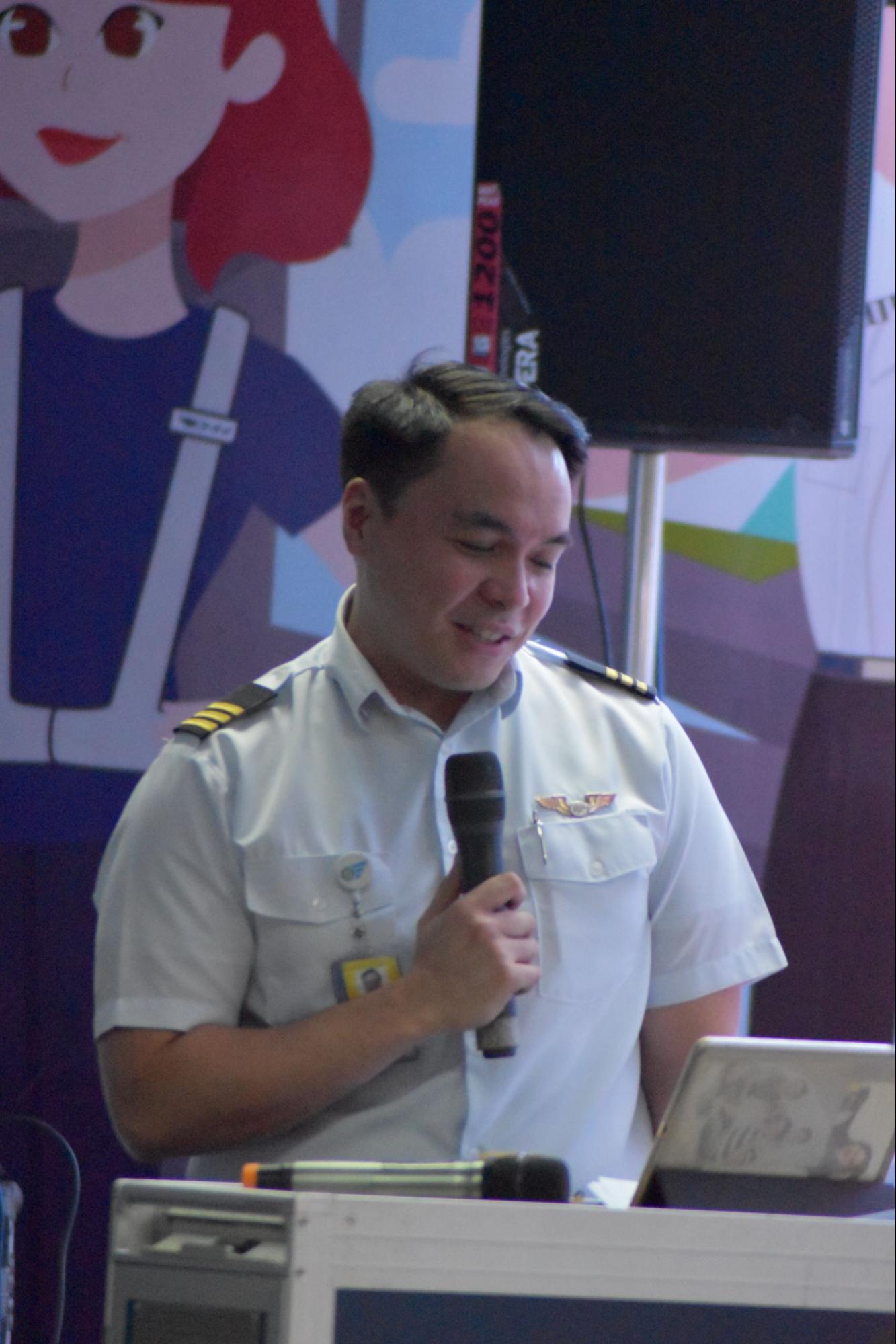 (First Officer Juan Carlos Miguel "Miggy" Torres)
There was a brief question-and-answer session after their respective presentations, where they had the opportunity to interact with some students.
In its thirty years in the industry, OMNI has produced pilots that are globally competitive, and it continues to do so. FO Jules, FO Ralph, and FO Miggy are testimonies of how OMNI stays true to its commitment of creating the finest professionals in the aviation industry.

Share This News