OMNI Aviation's Symposium Ignites Passion for Pilot Careers
OMNI Aviation, the premiere aviation academy, hosted a successful symposium for aspiring pilots titled "Take-Off Your Pilot Career" last June 17, 2023, at the Quest Hotel.

Distinguished pilots, including Capt. Christopher Natividad, Director for Corporate Safety at Philippines AirAsia; Capt. Eleazar Cayago, Vice President of OMNI Aviation; and Roberto Longanilla Jr., Flight Instructor Trainee at OMNI Aviation, graced the symposium as guest speakers.
Mr. Longanilla Jr. talked about his experiences as a current flight instructor trainee and inspired the aspirants to pursue their pilot dreams.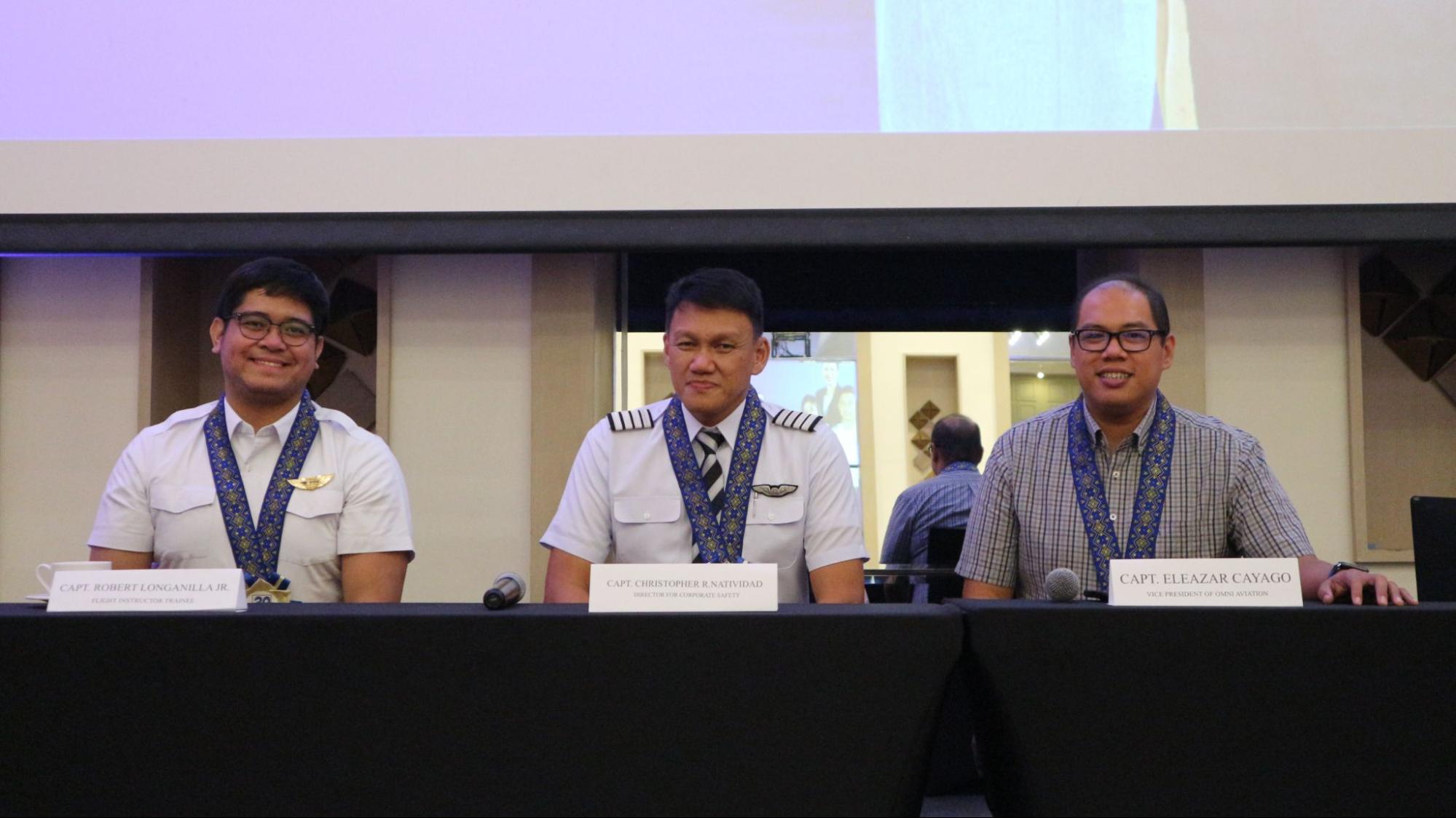 (From Left to Right: Roberto Longanilla Jr., Capt. Christopher Natividad, and Capt. Eleazar Cayago.)
Capt. Cayago emphasized essential career points that the hopeful pilots in attendance should keep in mind as they move forward with their dream careers. Some of these points include staying focused, balancing life and work, and finding a mentor, among others.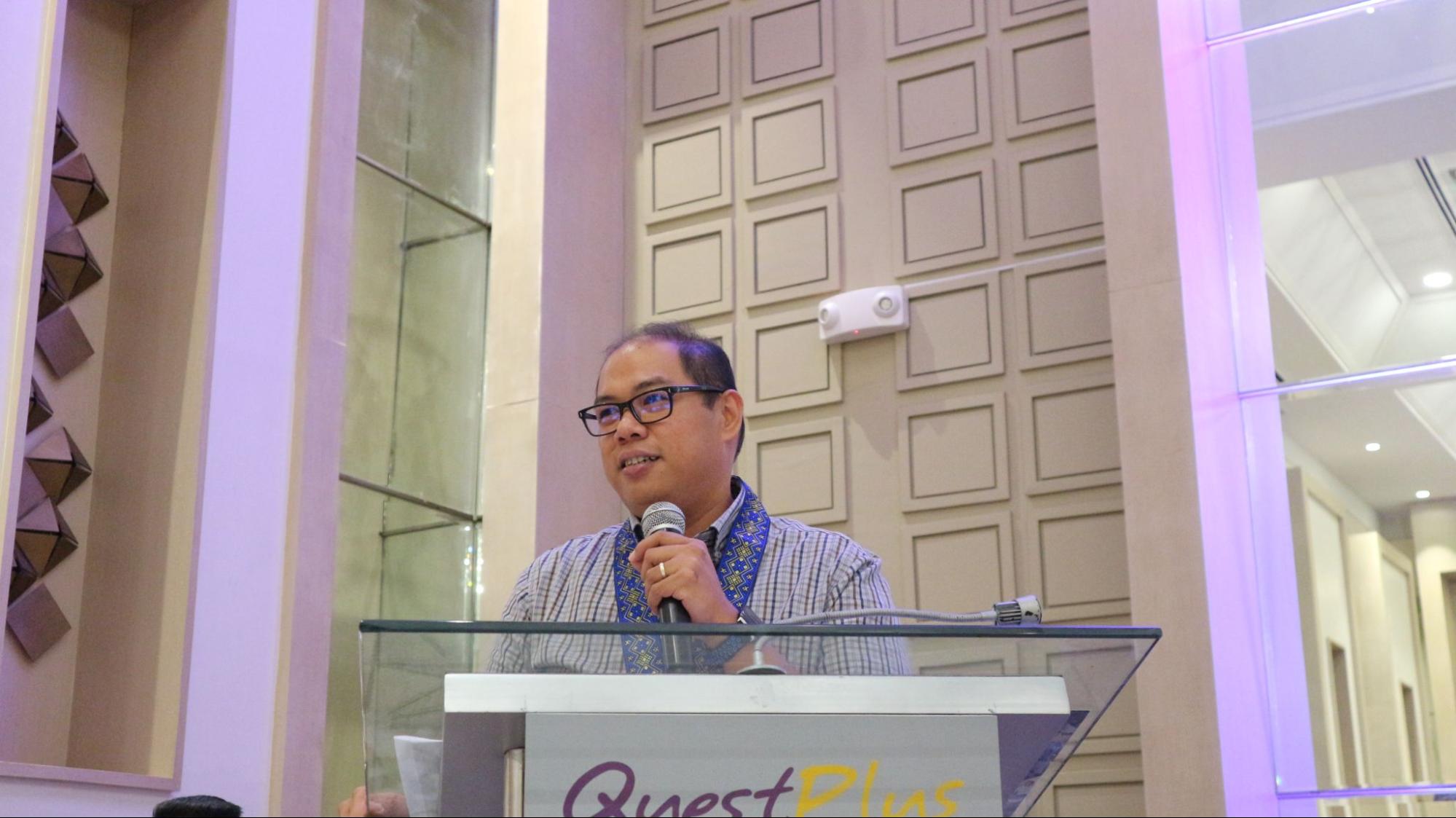 Capt. Natividad shared his personal journey towards his current profession and how he was able to start and finish his pilot training in his 30's, inspiring the audience that it is never too late to pursue their pilot dreams.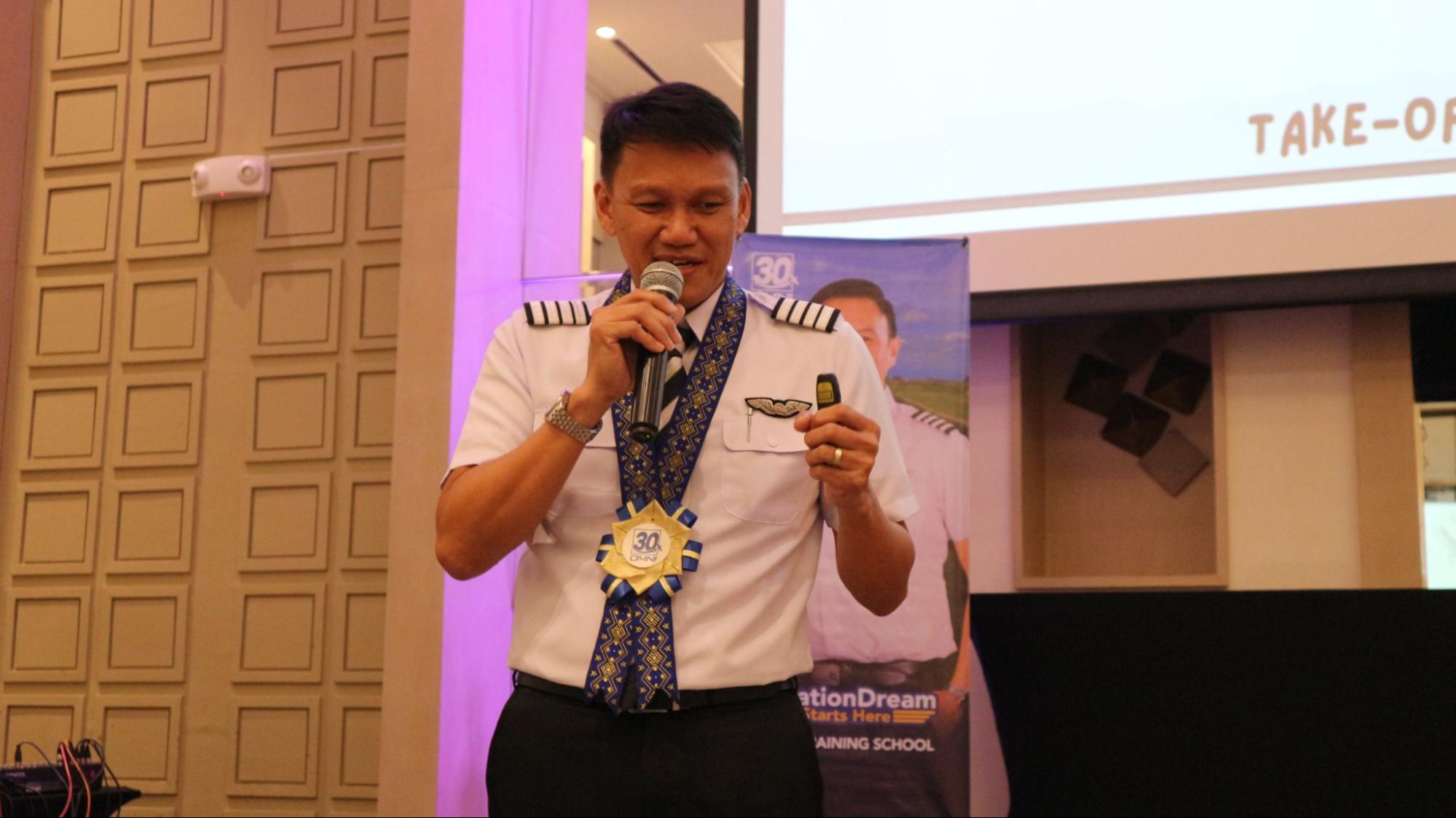 Meanwhile, Mr. Eric Batac, a pilot and current BDG Sales Officer, further explained the courses offered under OMNI's Pilot Training School.
The presentations concluded with a lively Q&A session, where attendees eagerly asked questions about career opportunities, airline and training requirements, and sought further advice from the guest speakers.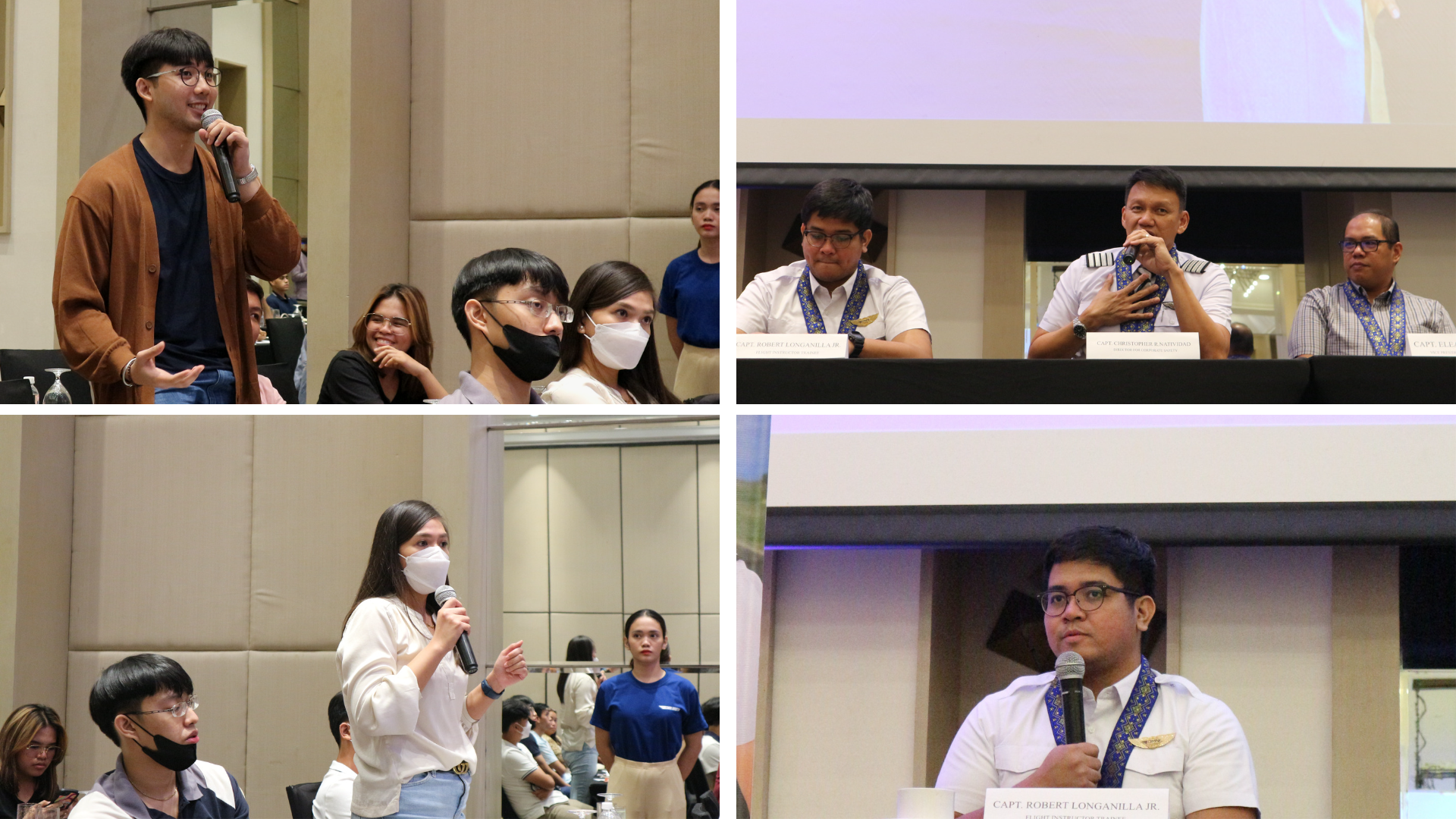 Following the symposium, participants eagerly approached the pilots for photo opportunities and to seek additional guidance. The event proved to be an enlightening and engaging experience for all. OMNI Aviation expresses sincere gratitude to the distinguished guest speakers, participants, and all those involved in making this remarkable event possible.
To these aspiring pilots in attendance and out there, get ready to kickstart your pilot careers with OMNI Aviation soon. We can't wait to see your dreams take flight!
Share This News