Training SIAEP's instructors with OMNI's T3 program
The SIAEP team, with their panelists and OMNI instructor Ms Lisa Cruz, takes a final group photo to sum up their 5-day training.
Under OMNI's Train the Trainer (T3's) program, SIA Engineering Philippines partners with OMNI Aviation in the instruction of the former's 15 employees from July 18-20, 22, and 25 onsite at OMNI's Room 100.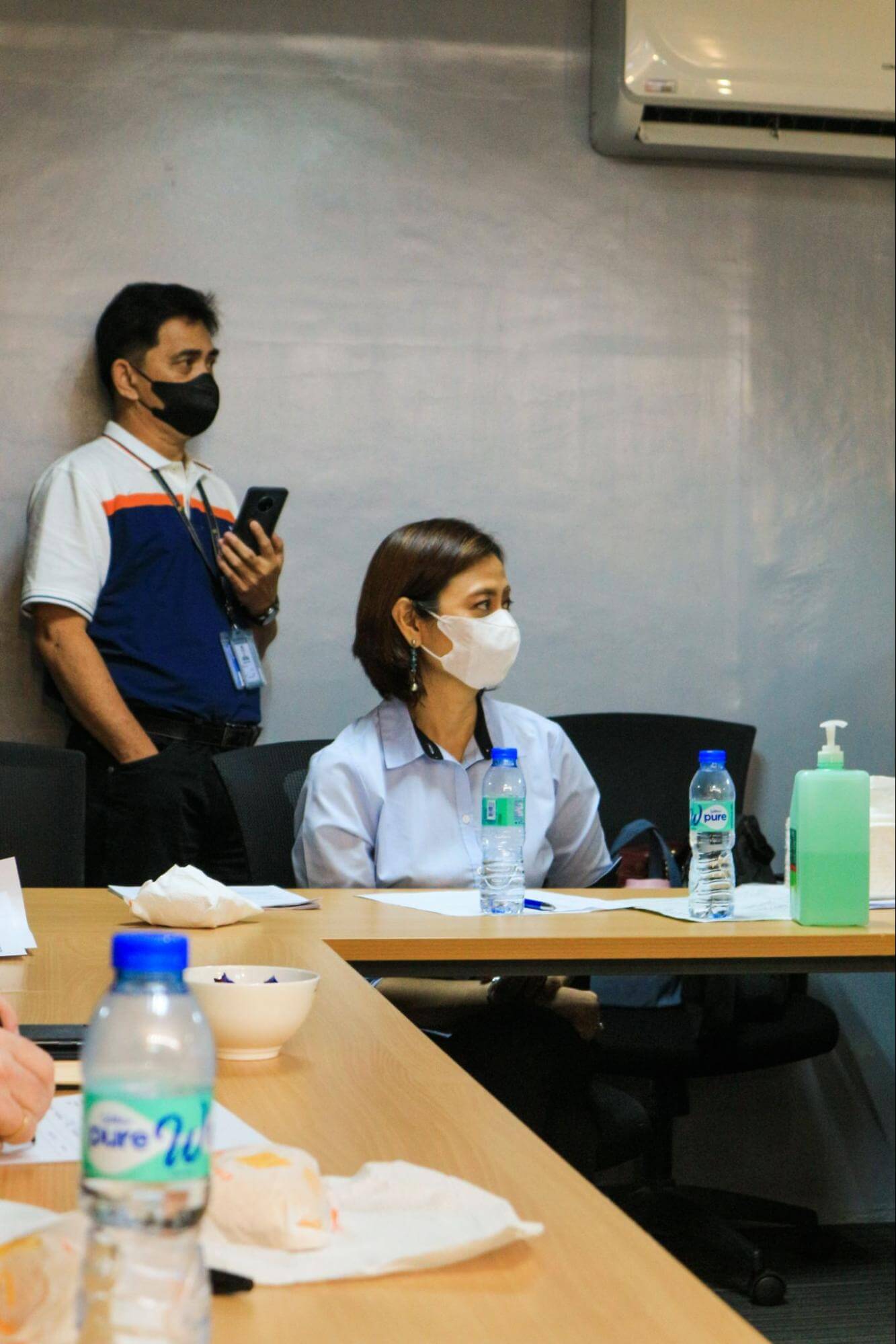 OMNI instructor Ms Lisa Cruz evaluates the participants in their final presentation.
This is the second batch to undergo the T3s program of OMNI. With their instructor Ms Lisa Cruz, the participants trained with 6 modules, which are as follows:
Module 1 – Welcome and Introduction
Module 2 – How we learn:
Four Stages of Learning
Principles of adult learning
Module 3 – How we learn: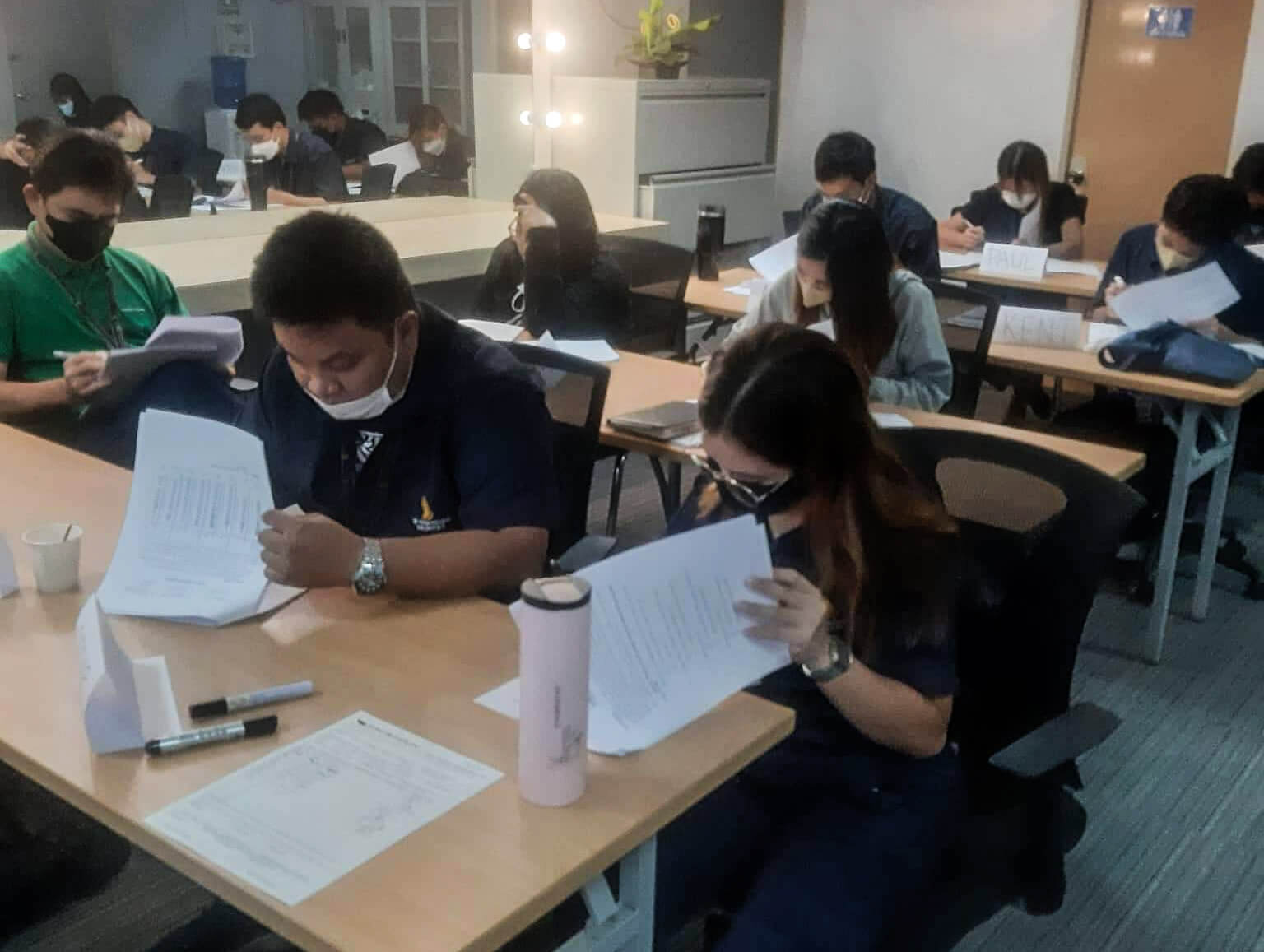 SIAEP participants focus on their written exam at OMNI Room 100.
Module 4 – Designing a Course
ADDIE Overview
ADDIE Analysis

Step 1. Needs Assessment
Step 2. Learner Analysis

Context Analysis

Instructional Analysis
Instructional Objectives
Developing good objectives

ADDIE Design

Instructional Strategy
Content Sequencing & Clustering
Content Presentation
Learner Involvement
Learner Assessment

ADDIE DEVELOPMENT

Introduction
Design Validation
Materials Development
Materials Review

ADDIE Implementation

Introduction
Deployment
Delivery
Maintenance
Formative Evaluation
Summative Evaluation

Kirkpatrick's "Four Levels of Summative Evaluation"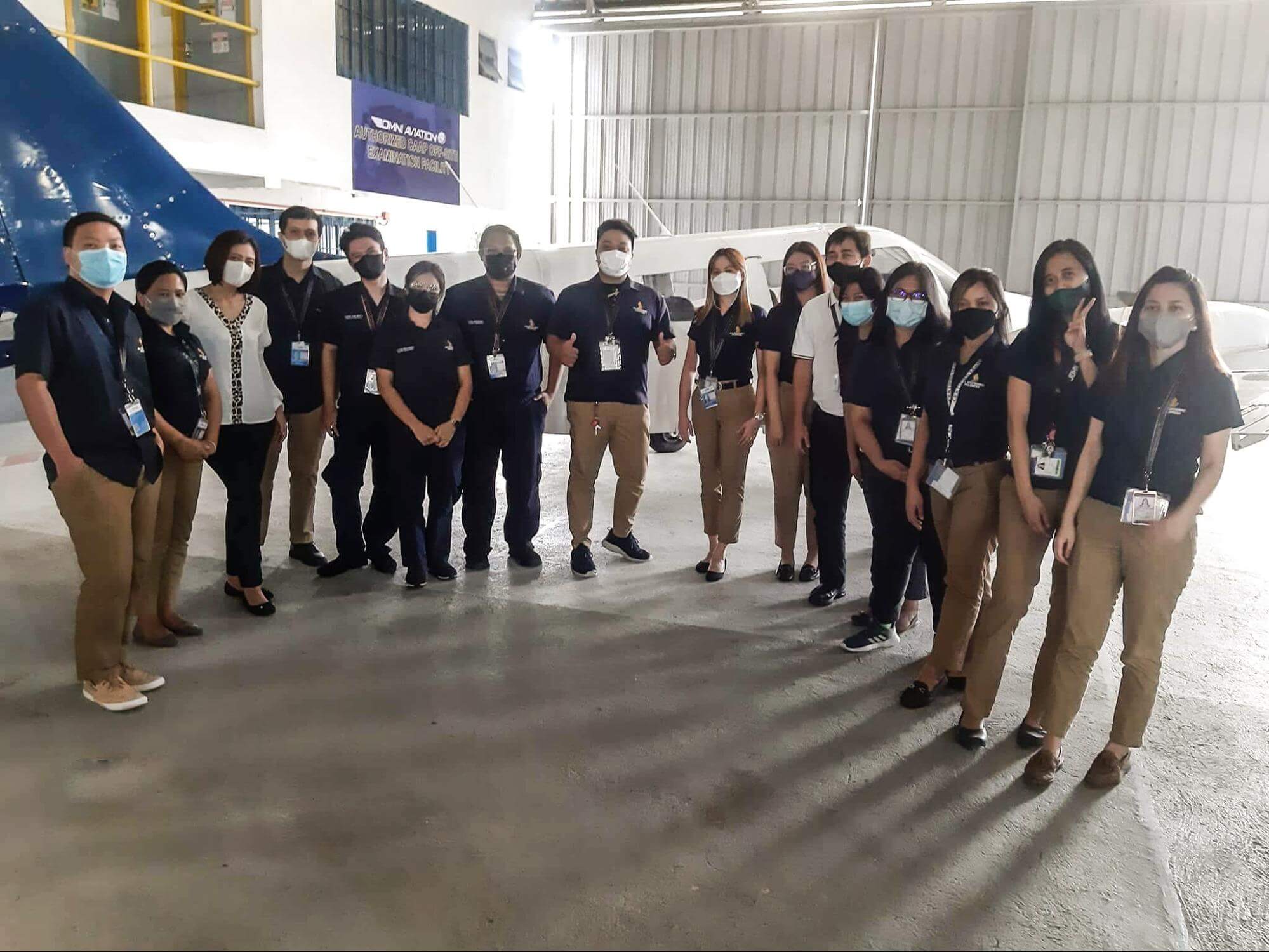 All 15 SIAEP participants with Ms Lisa Cruz (third from the left) pose beside OMNI's aircraft.
Module 5 – Planning and Preparation
Module 6 – Advanced Presentation Skills
Course Daily Journal
Lesson Plan Template
Training Checklist
Instructor Skills Checklist
The 4-day workshop was summed up with a day of the participants delivering an Actual Presentation in individually assigned topics.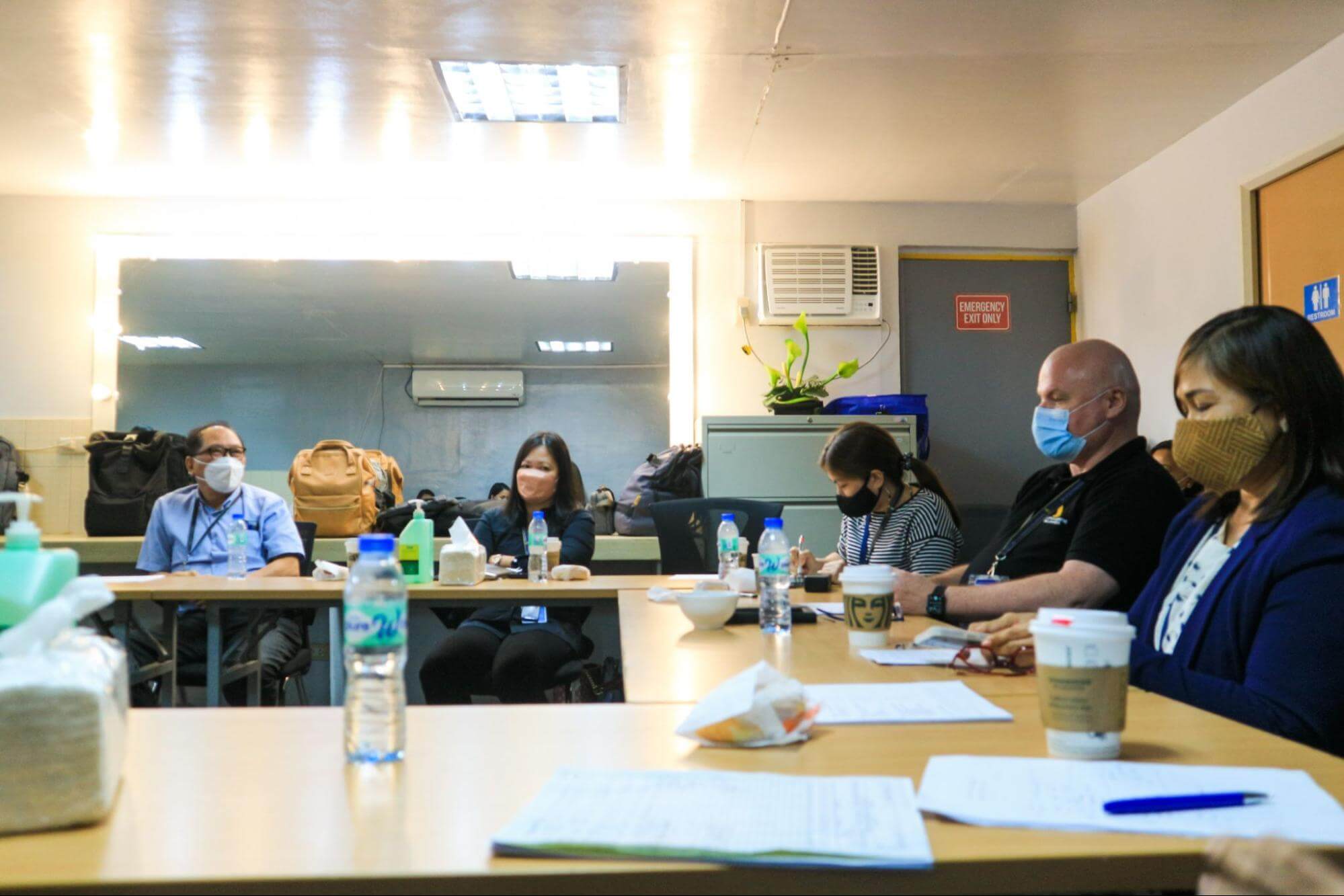 A panel was formed to evaluate each of the participants in their final presentation.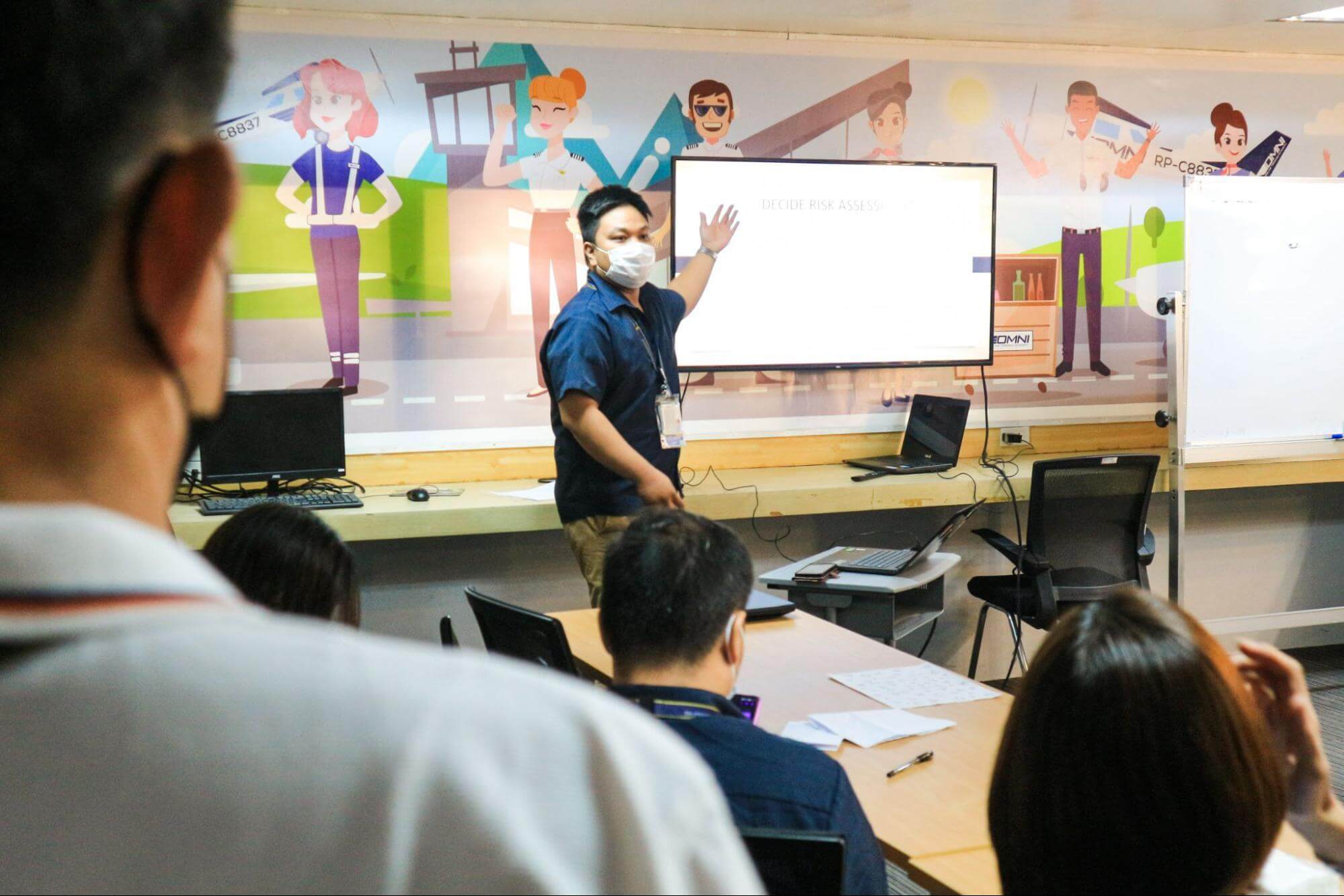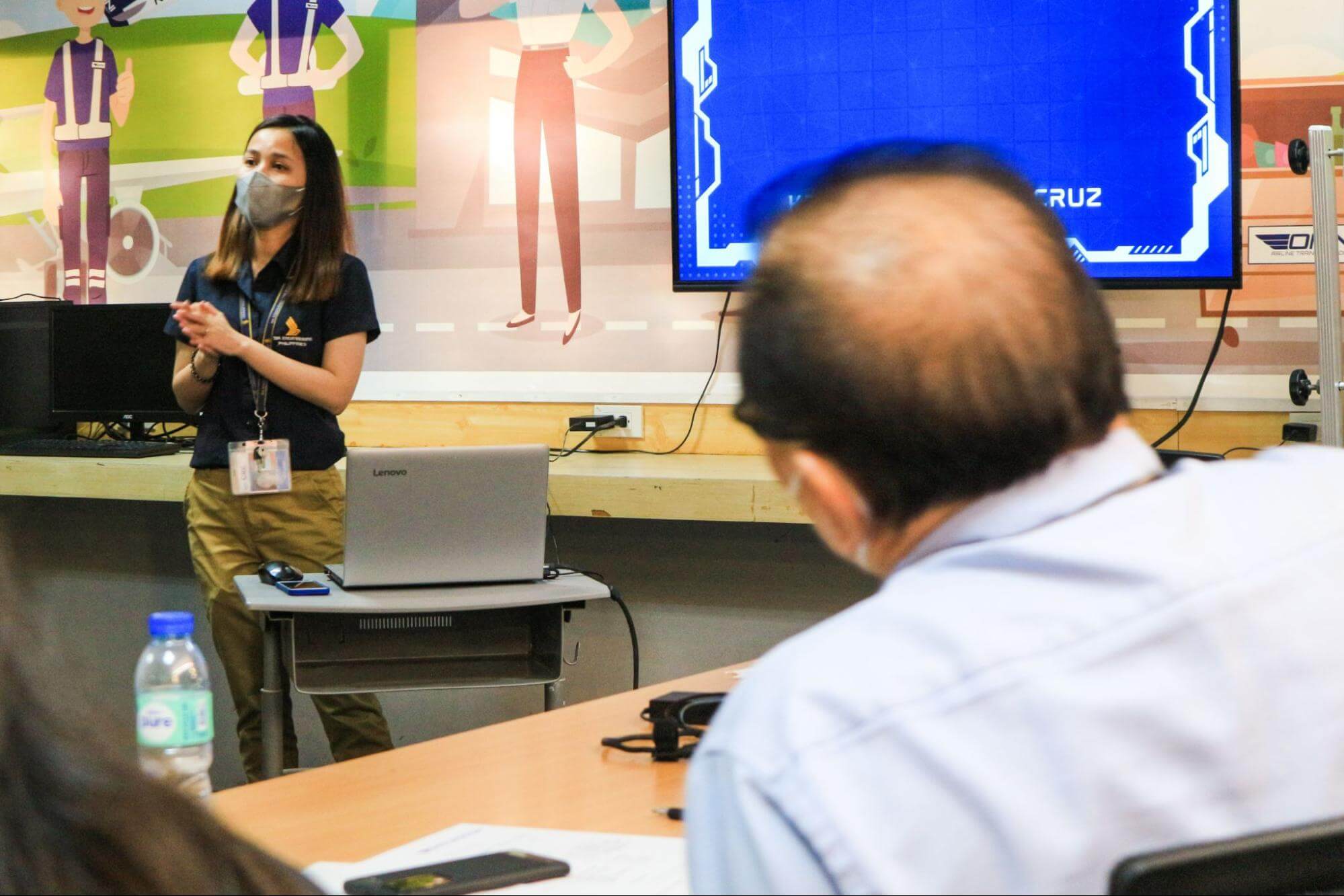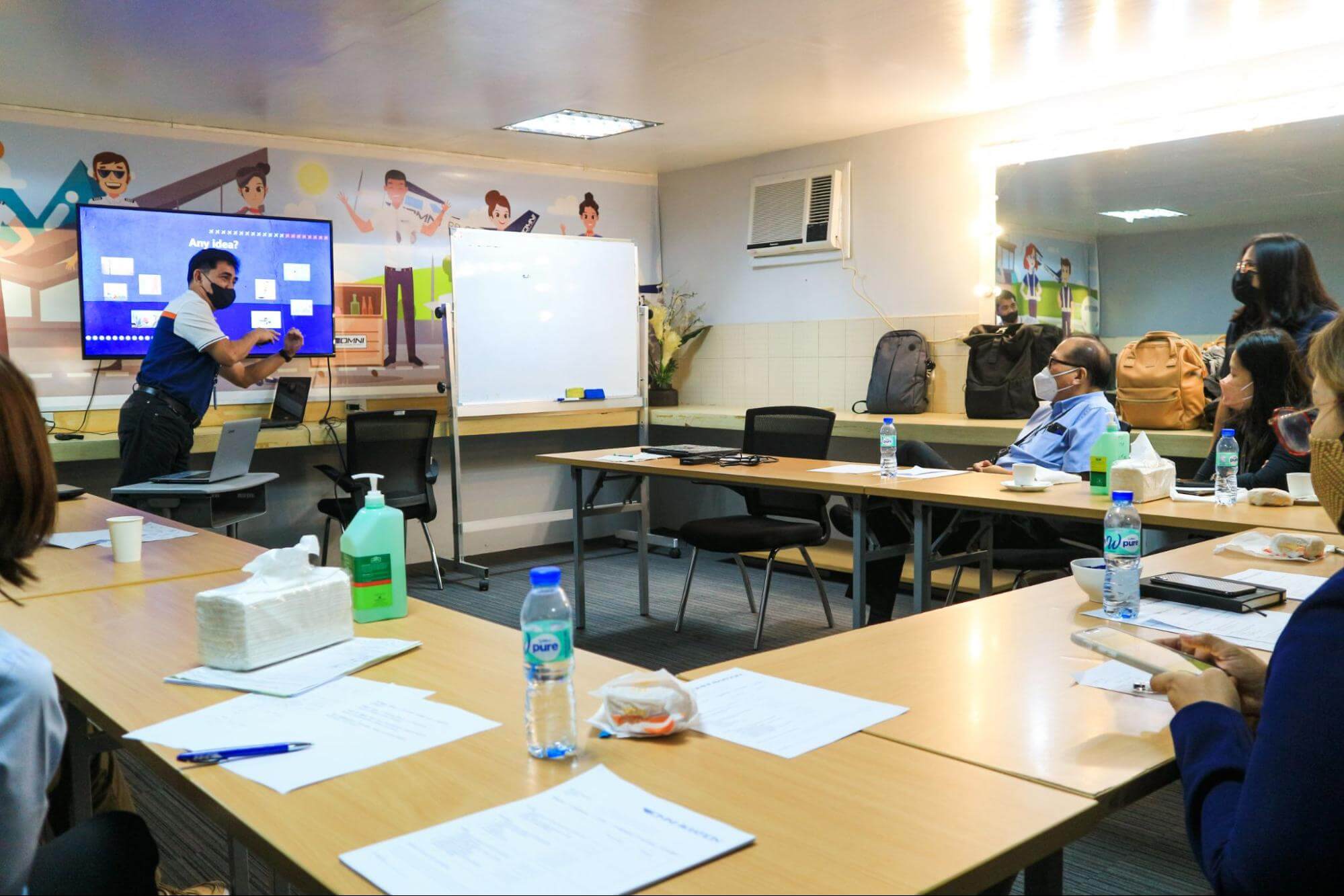 Each participant was given 10 minutes to present on their assigned topic.
The panel applauded the amount of knowledge the participants exhibited after their program. The program stayed true to its title of training SIAEP's trainers so as to pass on these learnings exponentially to more of their stakeholders.
Share This News