OMNI partners with PAGSS to offer job assistance to trainees
OMNI Aviation trains students to be ready for the aviation world. But it does not end there. Having full confidence in their skills, OMNI puts its best efforts into opening opportunities for them in the industry. As such, OMNI Aviation, in partnership with the Philippine Airport Ground Support Solutions (PAGSS), held a Grand Recruitment Day for Passenger Service Agent/Airport Ground Crew on March 28-29, 2023, at the Maharajah Hotel. PAGSS is the leading ground handling company in the Philippines.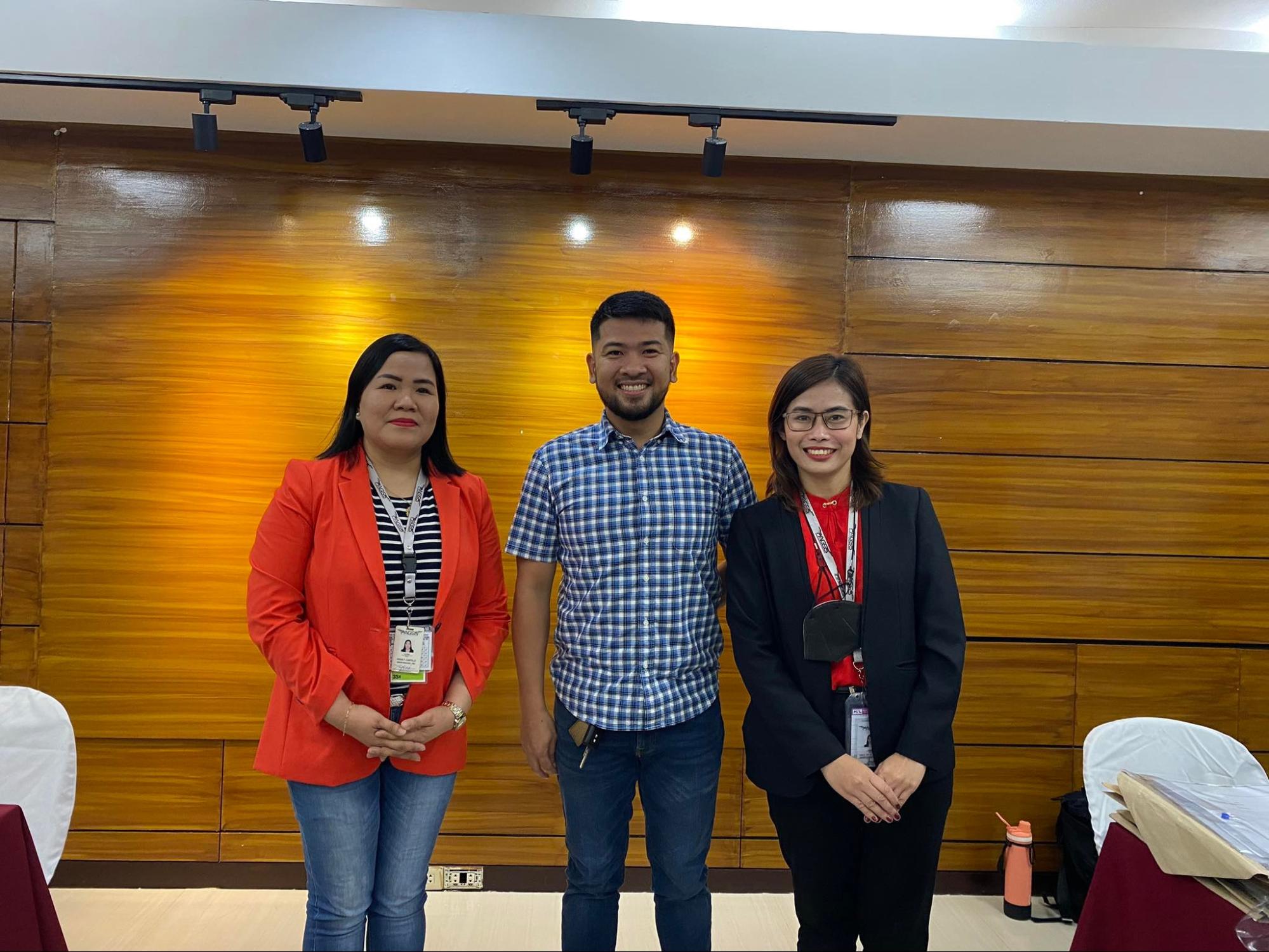 (OMNI's Senior Marketing Supervisor, Mikhail Josef Siy-hian with PAGSS' HR Senior Manager, Ms. Vivian T. Castillo and Recruitment Officer, Ms. Carla Joy M. Lagarto)
With 25 years of experience, it provides airlines with ground handling services across many Philippine airports.

(PAGSS' recruitment officer, Ms. Carla Joy M. Lagarto and HR Staff with OMNI's BDG Head, Ms. Lilibeth Ramos-Mangulabnan; Sales Manager, Juan Paulo Gomez; Senior Marketing Supervisor, Mikhail Josef Siy-hian; Customer-Client Support Specialists, Kiara Montalbo and Jhunice Laki)
While the event was open to all aspirants, OMNI endorsed a couple of its alumni and interns as well. After the 2-day recruitment drive, PAGSS was able to gather a total of 37 Passenger Service Agents subject to pre-employment requirements. PAGSS extends its gratitude to the whole OMNI team for supporting this initiative.

(Some of OMNI's OJT trainees who joined the recruitment)
OMNI Aviation strives to release students prepared for their aviation careers, and it continues to explore more career placement opportunities for them.
Share This News