OMNI Aviation Celebrates 30 Years of Aviation Excellence
A premier academy and a hub for aviation training. Rooted in its rich history, OMNI honors its beginnings, strengthens its network of connections, celebrates excellence, and looks forward to the future.
Honoring OMNI's Roots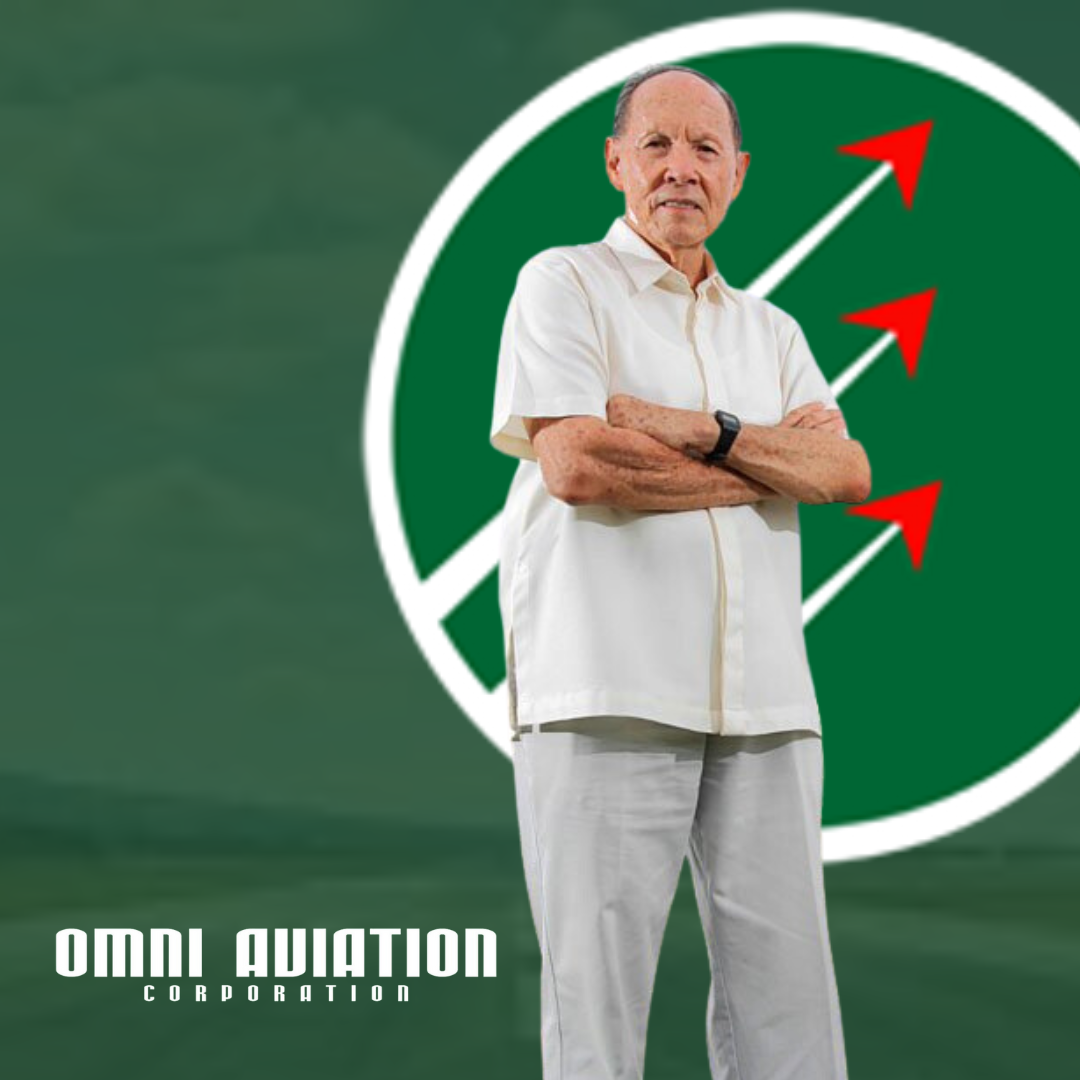 OMNI Aviation's history dates back to 1993 under the leadership of Capt. Ben-Hur Gomez, a retired Philippine Airlines pilot with over four decades of experience. With two Cessna 152s, two Cessna 172s, its very own runway, and a skilled team of aircraft mechanics, OMNI Aviation, a world-class flying institution, was born. Under Capt. Gomez's leadership, the academy's training capabilities were further expanded. From four aircraft, OMNI grew its fleet to 21 planes in 2006.
In 2011, First Asia Venture Capital (FAVC) acquired ownership of a large portion of OMNI Aviation's stocks. Magsaysay-Seacor Inc. was welcomed aboard as well. Come 2012, the partners became the new principals of OMNI.
Strengthening Connections
In 2014, OMNI diversified into four (4) training schools. From only a Pilot Training School, the academy opened its doors for an Airline Cabin Crew Training School, an Airline Services Training School, and a Maintenance Training Center.

The birth of these training schools and centers paved the way for a greater network of connections in the industry and even in the academe. To date, OMNI Aviation's network of academic partners includes PATTS College of Aeronautics, National University, University of Santo Thomas, Far Eastern University, Lyceum of the Philippines, Philippine Women's College of Davao, Central Luzon State University, Jocson College, Mabalacat City College, Saint Louis University, Central Philippine University, Our Lady of Fatima University, Holy Angel University, and MATS College of Technology, University of Assumption, among other academic institutions.
Another reliable partnership is the OMNI Aviation and PAL Express (PALEx) collaboration. The two held several recruitment drives for aspiring cabin crew professionals and skilled aircraft maintenance personnel. Similarly, one of the country's leading airlines, Cebu Pacific Air, continually visits OMNI to hold its Trainee First Officer Project, screening for pilot candidates. Our pilot graduates who passed Cebu Pacific's Screening will join and train with the airline. Just recently, OMNI partnered with Philippine Airport Ground Support Solutions, Inc. (PAGSS) to offer job assistance to OMNI's OJTs.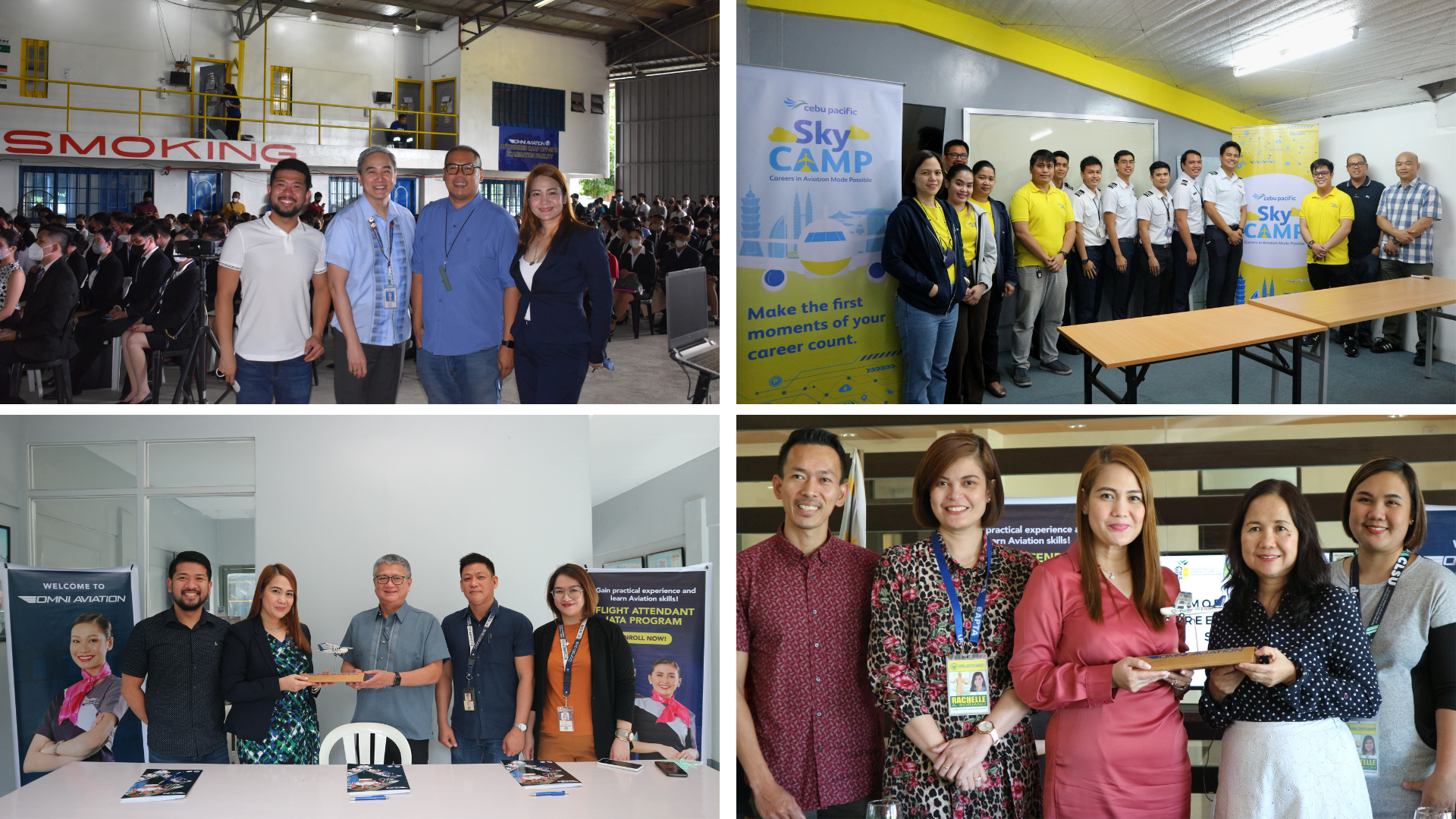 The premier aviation academy takes pride in its extensive network of connections, and it consistently strengthens its force of support to advance to greater heights.
Celebrating Unceasing Excellence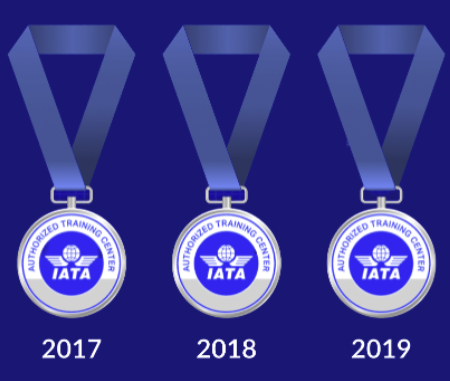 OMNI Aviation Corporation demonstrated excellence after qualifying as an Asia Pacific Top Performing IATA Authorized Training Center (ATC) for three consecutive years (2017-2019). The award recognizes the professionalism in delivering IATA Training Programs, the commitment to student success, and the overall impressive results in these years, proving time and again that OMNI is a center of excellence for training.
Though the COVID-19 outbreak in 2020 shook the aviation and tourism industries, OMNI never ceased its operations. While adjusting to the new normal and complying with health and safety standards, the academy thrived with its trailblazing efforts for safer skies. With the launch of the Dangerous Goods Training, OMNI displayed its resilience and innovation amidst the pandemic. This training program is offered to airlines, airport personnel, and shippers, among other DG clients. In 2021, OMNI introduced the Alternative Internship Program, providing online instruction for IATA and Maintenance Training Center (MTC) trainees. In 2022, OMNI became a certified IATA Competency-based Training and Assessment (CBTA) Center Certified-Provider in Asia Pacific for well-defined functions (H7.1 to H7.10). OMNI is the first in the Philippines to be CBTA-compliant in 2023.
Looking Forward to the Future
For three decades, OMNI Aviation has been a premier institution for outstanding pilot, cabin crew, and maintenance training. Our successful graduates across the globe serve as our legacy and a testament to our commitment to excellence. While we are proud of our achievements and the countless success stories, we are also eager to pursue more aviation professionals, conquer greater heights, and influence the future of aviation.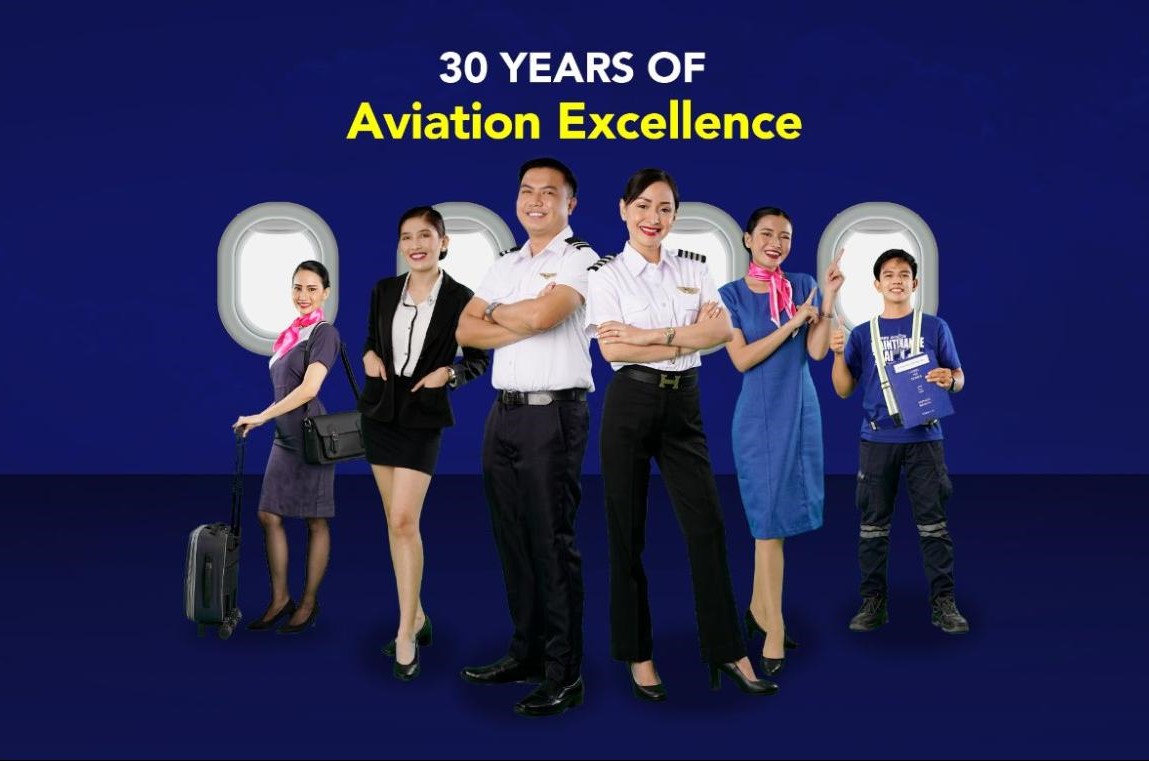 We are on an encouraging momentum. With our extensive wings of support, we will soar even higher. Our drive and passion will propel us even further. Embodying excellence in all that we do, we will push beyond boundaries and strive for greatness. This is OMNI Aviation celebrating 30 years of aviation excellence.
Share This News