MGM Education: Connecting Malaysian Students with OMNI Aviation's Pilot Training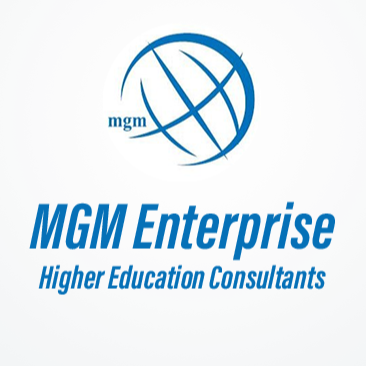 OMNI Aviation attracts and welcomes students from all over the world, particularly from Southeast Asia. In Malaysia, MGM Education serves as the authorized recruiter for OMNI Aviation, connecting aspiring pilots with the training they need to fulfill their dreams. They recruit students from Malaysia and internationally for pilot training to be deployed with OMNI Aviation in the Philippines. Since its establishment in 2000, MGM Education has been providing higher education consulting services. OMNI and MGM's relationship started in 2013, and it has been 10 years of fruitful partnership for the two.
Mr. Neelakandhan "Kanoo" Pillai, the consultant, shared that he discovered OMNI back in 2009 when his son, Neil, joined the academy as a pilot trainee through another agent then. Mr. Kanoo's trust in OMNI grew stronger as Neil and Jordan Thien, a pilot trainee he sent to OMNI, successfully graduated and secured positions with airlines. Capt. Jordan has become an Airbus A330 captain, while Neil Pillai now serves as a First Officer, both for Cebu Pacific. Mr. Kanoo also commended the CEO and staff of OMNI Aviation for their exceptional hospitality, reliability, and care.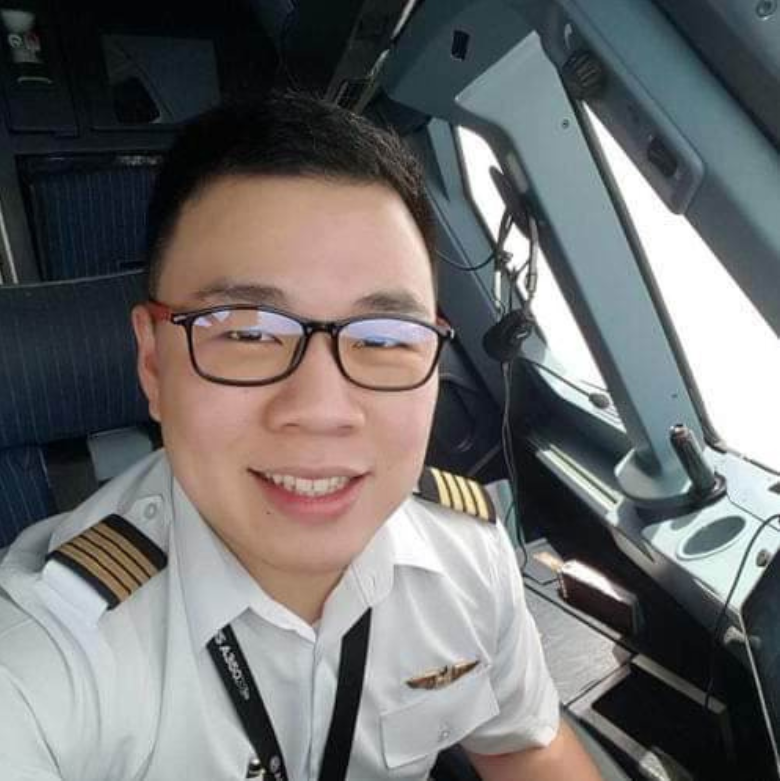 (Capt. Jordan Thien)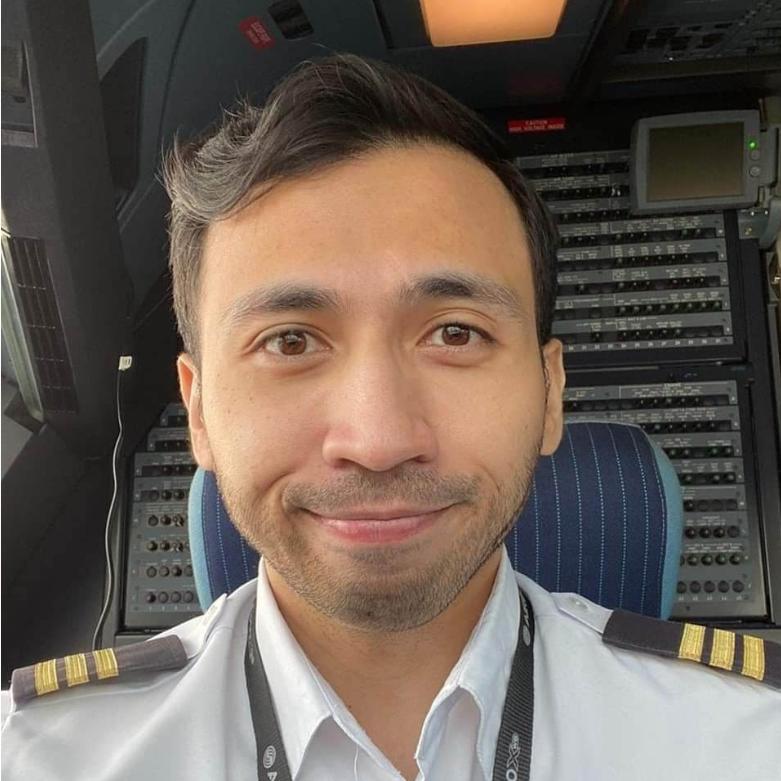 (First Officer Neil Pillai)
"With his [Mr. Kanoo] great help and guidance, I was able to start my aviation journey with OMNI Aviation in Clark, Philippines. I had a great time doing all the flying training in OMNI Aviation. I started as a student pilot and eventually ended up as a Flight Instructor. This amazing journey has prepared me to pass the employment of my very first airline, Cebu Pacific", Capt. Jordan testifies.
OMNI Aviation and MGM Education held an online symposium titled "Take-Off Your Pilot Career" last June 19, 2023. Many prospective pilots from Malaysia and the Philippines participated in the webinar. The distinguished guest speakers, Capt. Jordan Thien, an Airbus A330 captain, and Ian Tain Shau Hee, a current CPL Pilot trainee, shared their personal journeys, experiences, and the training they received at OMNI Aviation. A question and answer session followed afterwards, where the participants had the chance to ask Capt. Jordan, Ian, Mr. Kanoo, and the OMNI team about potential career paths, training requirements, and advice for aspiring pilots who want to enter OMNI Aviation with the help of MGM Education.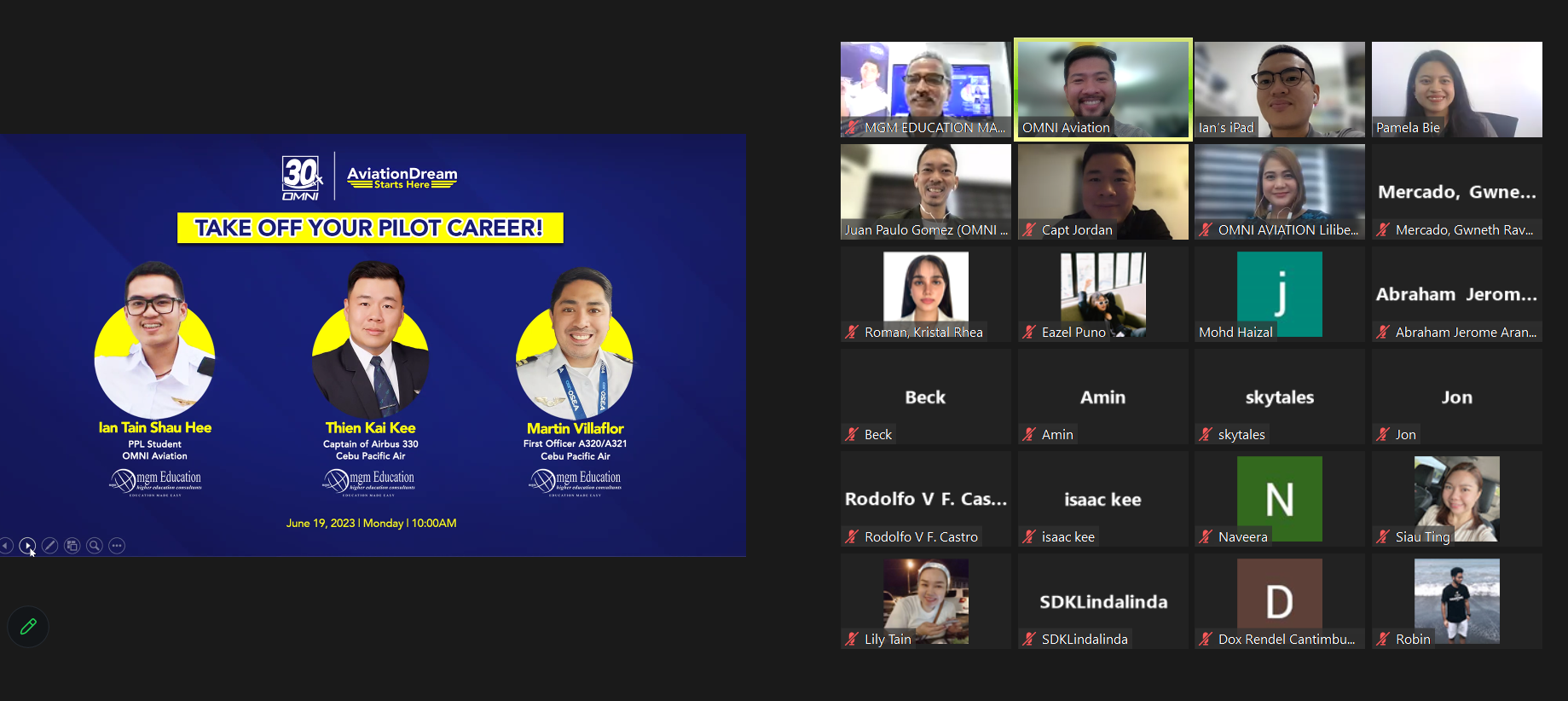 Share This News