OMNI Aviation, IATA CBTA Certified Center
OMNI Aviation is now a certified IATA CBTA Center Certified-Provider in Asia Pacific for well-defined functions (H7.1 to H7.10), effective January 1, 2023. This award authorizes OMNI to conduct training in the transport of Dangerous Goods (DG) to airlines, airport personnel, shippers, manufacturers, forwarders, booking receivers, and consolidators (documentation, acceptance of shipment/cargo, dimension, weight and balance, rates, general cargo, and special cargo) in accordance with the CBTA guidelines. OMNI is the first in the Philippines to be CBTA-compliant in 2023.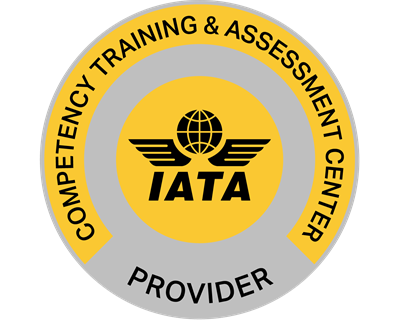 After a careful review and assessment process, the accreditation attests to OMNI's effective compliance with the training requirements of the International Air Transport Association (IATA) Dangerous Goods Regulations (DGR) ‒ Section 1.5. This enables the academy to offer DG training functions for corresponding courses H7.1 to H7.10.
Training institutions that have been granted accreditation by the IATA CBTA Center will be able to provide trainees with "internationally recognized qualifications with co-branded IATA course certificates."
To date, OMNI offers and conducts DGR Category 6 and DG Awareness training. Recently, it provided DGR course materials and trained 12 participants from the Philippine State College of Aeronautics and Metrojet Engineering (Clark), among others.
As a recognized Top Performing IATA Authorized Training Center for three consecutive years (2017-2019) and an Accredited Training School (ATS) in the Philippines, OMNI Aviation continues to make untiring efforts to provide high quality training to the country.
Share This News