Fueling Dino's aspirations in Aircraft Maintenance
OMNI's Maintenance Training Center (MTC) is dedicated to nurturing aspiring aircraft mechanics and avionics professionals. Among its dedicated trainees is 27-year-old Dino A. Boquilon, who is currently training under the "Training to License" program. This comprehensive program is designed to guide aspiring Aircraft Mechanics (AMT) and Avionic Technicians (AVT) towards their future aviation careers. Through this program, OMNI will accompany the trainee from a fresh graduate to a licensed Aviation Technician.
Dino revealed that he always had this curiosity and fascination with aircraft and their mechanisms. This, coupled with his passion for repairing machines, fueled him to pursue a career in aircraft maintenance and start his training.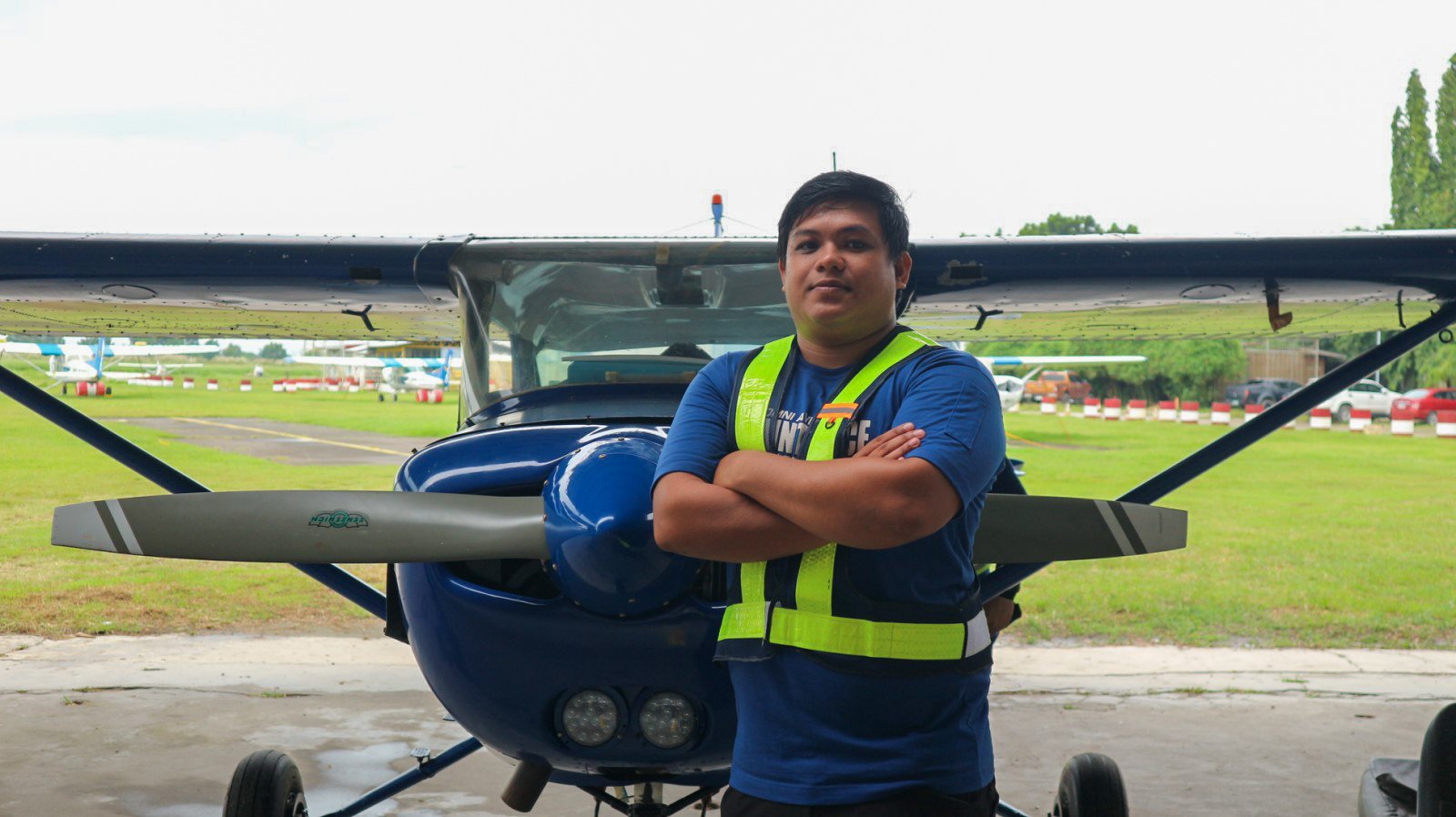 In his quest to find the best training school, he discovered OMNI Aviation through its Facebook page and discovered that its Maintenance Training Center offers actual and hands-on training. With this, he traveled all the way from Cagayan de Oro to Pampanga to undertake the program at OMNI Aviation, which he believes will equip him with the expertise and experience required to achieve his dream career.
Though he encounters challenges from time to time, he overcomes them through determination and hard work. He is also very appreciative of OMNI's commitment to excellence and safety, evident in their daily flight operations, whether on the line or during base maintenance.

Dino reaches out to aspiring aircraft mechanics out there and assures them that OMNI is fully prepared to help them achieve their dream of becoming well-trained maintenance personnel.
Share This News