Jack's First Solo: Balancing Pilot Training and College Studies
With the unwavering support of his family, pilot trainee Jack Harry Fabian Dean can finally exclaim, "I did it!" after successfully conquering his first solo flight on May 26, 2023. Jack is currently a first year student at STI-San Fernando, taking up Information Technology. The 20-year-old trainee loves playing the piano and developing games in his leisure time.

(Pilot Trainee Jack Dean with his Flight Instructor, Capt. Vijith Vidhyadharan)
Jack, who is originally from North Yorkshire, United Kingdom, has lived in the Philippines for almost ten years, where his passion for aviation developed. His father is a good friend of Mr. Steven Virata, the former President and COO of OMNI Aviation. Fondly recalling his experiences, Jack reminisces about how the kind hearted Mr. Virata would often take him and his dad around the OMNI Complex. Witnessing aircraft in flight and meeting esteemed pilots, the passion for aviation grew in the heart of a young Jack. He would even ask Capt. Ely, OMNI's Vice-President, some questions about flying, nurturing his curiosity.

(Jack with his family)
Jack says that OMNI Aviation is the best flight school in the Philippines, serving as the gateway to his dream career. But balancing college studies with pilot training presents its fair share of challenges for him. It could be quite stressful and, at times, overwhelming. He attended the ground school with some batchmates and shifted to a special ground school after a while to cater to his college schedule. Nevertheless, his time in ground school was nothing short of fun and accommodating. The instructors are nice, and he expressed gratitude to his flight instructor, Capt. Vijith Vidhyadharan, whom he describes as a professional and very sharp instructor. Thanks to the steadfast support of his family, friends, and girlfriend, he can cope with and keep up with the demands of his training and college studies.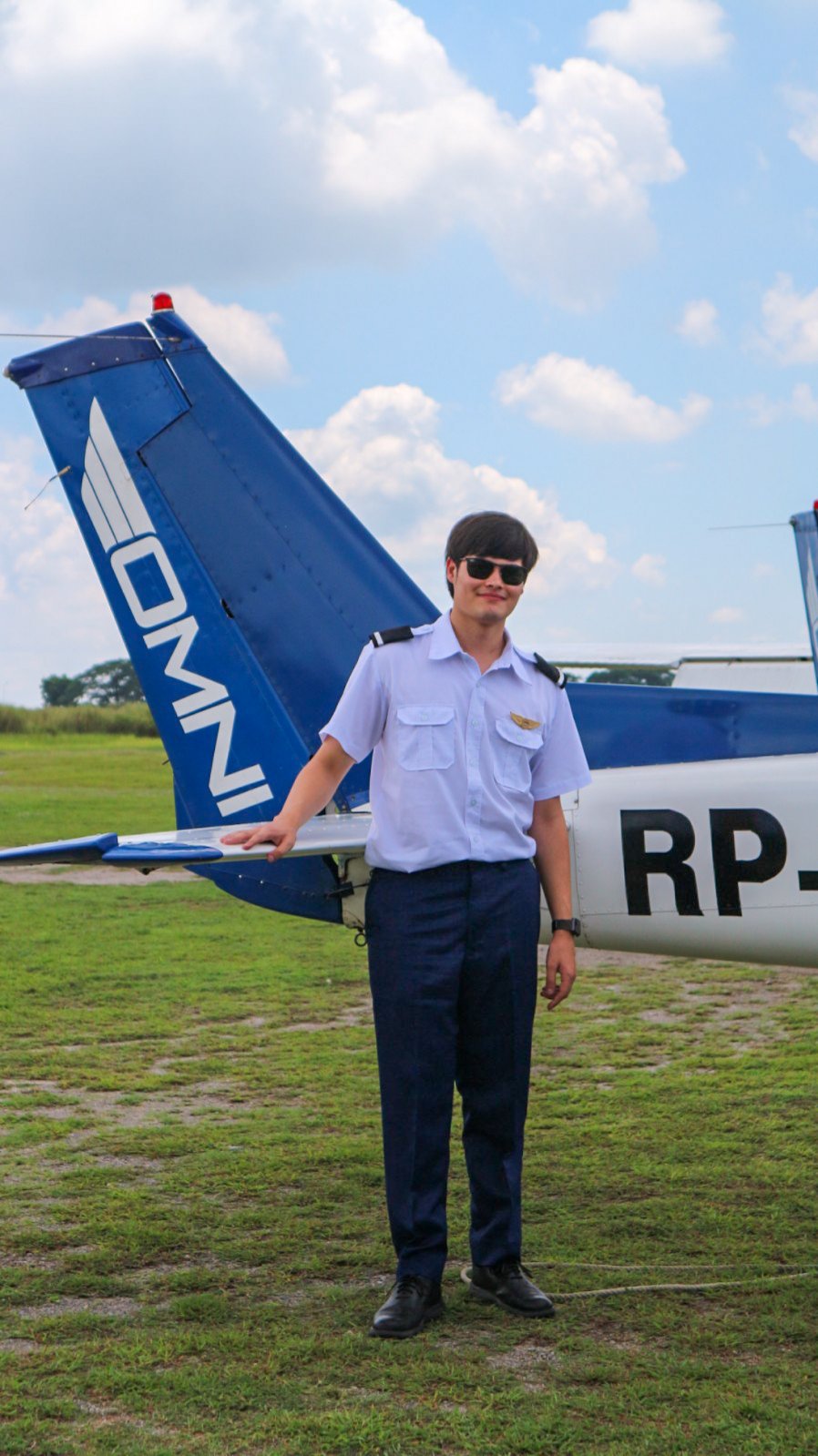 He lives by this quote from Albert Einstein, "Once we accept our limits, we go beyond them." Embracing this mindset, he hopes that one day he can pilot an aircraft with his parents on board. He can't wait until he can finally announce, "This is Jack Dean, your pilot, speaking."
Share This News