Captain Jules: Flying from the skies to the seas
Aviation is still considered a male-dominated industry, especially inside the flight deck. While there is an effort to encourage more women to change this, some are already taking control and breaking barriers. In celebration of Women's Month, let us take a look at one of OMNI's alumni who is thriving from the skies to the seas.
Julie Ann "Jules" Bilongilot is a former seaplane first officer for AirTrav Corporation. As such, they take their passengers to different resorts in the Philippines. From the Ninoy Aquino International Airport, they fly to a number of Philippine islands, including Boracay and Palawan, where they land directly on the water. Soon, she will be flying as a seaplane captain in Australia. In her free time, she loves to play badminton, watch movies, and read books.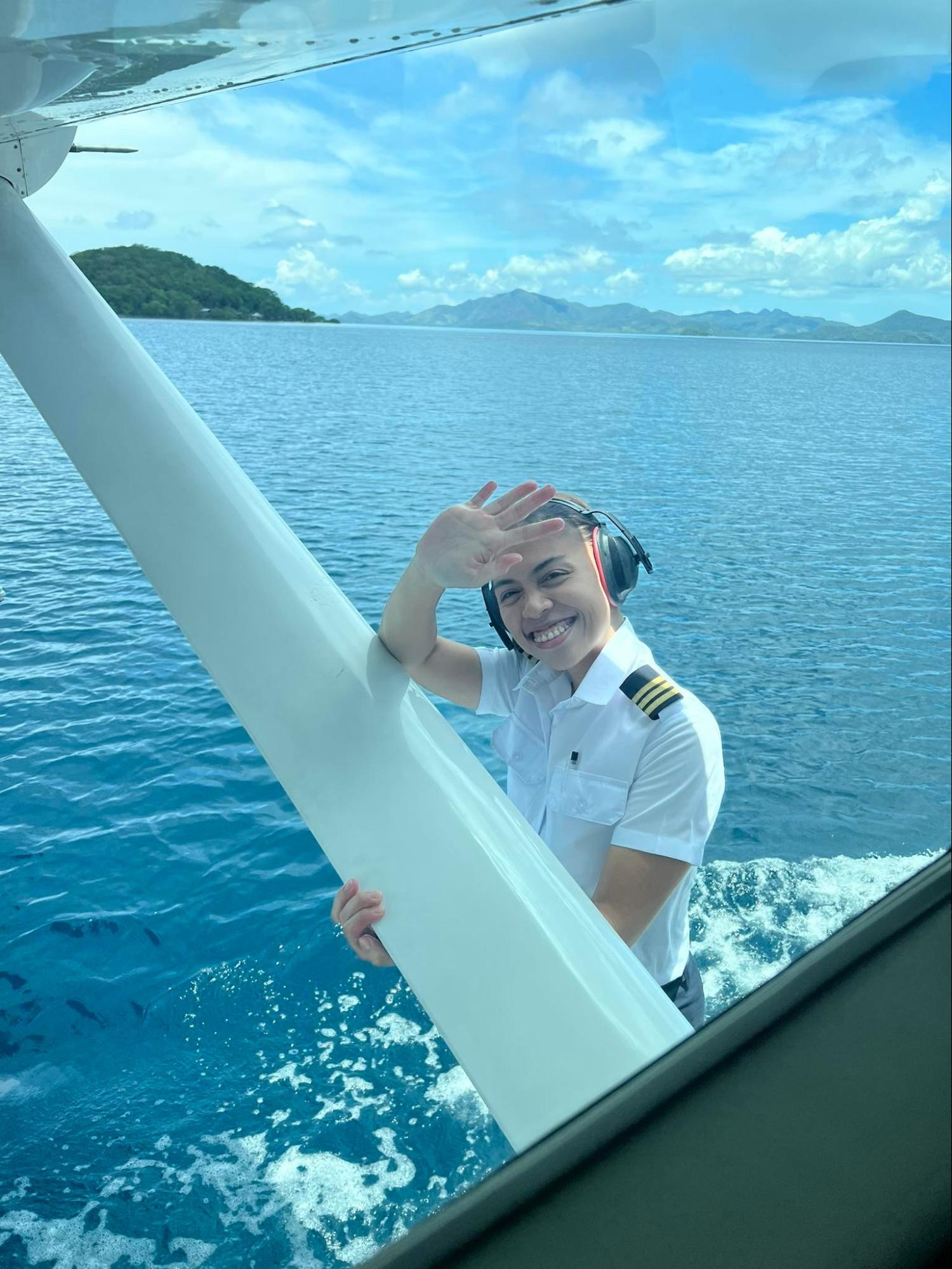 After watching the 2001 American movie Pearl Harbor when she was in high school, Jules was inspired to become a pilot.
"I told myself that I want to be a pilot someday," she recalls.
She was formerly a flight attendant for AirPhil Express (now PAL Express), but she said that there's always been that feeling of wanting to see what's inside the cockpit, and that's when she decided to pursue her pilot dreams. She finished her training at OMNI Aviation in 2015 and acquired her Commercial Pilot License. She revealed that her supportive parents chose OMNI as her training school after learning great things about the academy and the excellent training it offers in both technical and practical flying skills. Even though it was a decision made for her, she affirmed that it was indeed a good choice. When asked what she loved most about her profession, she answered that it is the adrenaline rush of flying, which she is definitely fond of.
"It's the feeling of being high every time I fly," she expressed.
While she observes that there are currently more men than women on the flight deck, particularly in seaplanes, this has not become a hindrance for her to rule the field. She shared that some of her seniors treated her like a "delicate flower," allowing her to take things slowly. Although she is grateful, she has always insisted that they treat her equally rather than differently. She is just as strong and brave as her male colleagues. As she looks back, she is also very appreciative of OMNI's welcoming environment, which empowered her to accomplish remarkable feats as a pilot.

Finally, she calls out to all aspiring women pilots to "believe in themselves" because they are capable. May Captain Jules' story and journey serve as an inspiration to all women and pilots to believe in and see their own potential.
Share This News