Bryan's Journey: From a Student Pilot to a First Officer in Hong Kong Airlines
In its 30 stellar years in the industry, OMNI Aviation remains steadfast in its vision of producing internationally competent pilots. Evident of this commitment is one of OMNI's alumni, Bryan N. Sotto, who is currently serving as a First Officer at Hong Kong Airlines.
In his capacity as a First Officer, Bryan works closely with the Captain, ensuring the safe and efficient operation of aircraft. As a crucial part of the flight crew, he also serves as a backup to the captain if the need arises.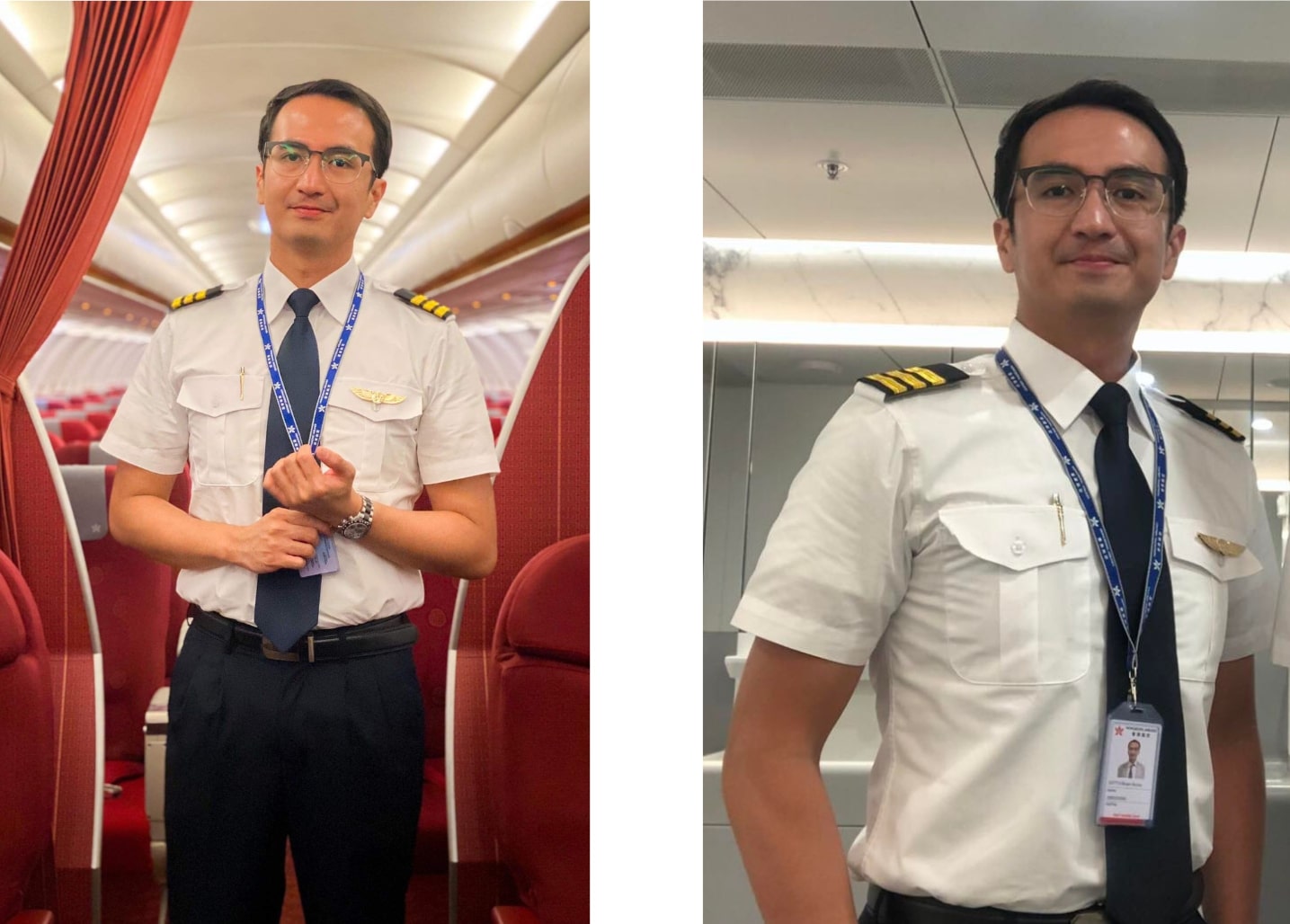 Proudly acknowledging his roots at OMNI Aviation, Bryan attests to the institution's standing as one of the premier flight schools in the country. He took up the Airline Cadet Training Program (ACTP) course at OMNI from 2014 to 2016. Bryan credits OMNI for the training it provided, both in flight and on the ground. The guidance of top-notch instructors equipped him with the skills and knowledge required to chase his dreams. Fondly reminiscing about his cross-country flights during his time at OMNI, Bryan cherished the opportunities to explore new places, meet diverse cultures, and savor local delicacies.
"It's like a small taste of what you will experience in the near future by being an airline commercial pilot," he explained.
He acknowledged that he had a fair share of challenges during his flight training, such as physical and mental demands and time commitment. He underscored that pilot training requires good physical and mental health as well as time management. But his love for flying and the opportunity for continuous learning fueled his passion to pursue this path, which are just a couple of things he loves about being a pilot.

As an experienced pilot now, he extends this encouraging message to all aspiring pilots or those who are completing their training:
"Congratulations on pursuing the exciting path of becoming a pilot! Remember why you chose this path and keep that fire burning within you. Becoming a pilot requires dedication, hard work, and a genuine love for flying. Embrace challenges and setbacks as opportunities to learn and grow, as they will inevitably arise throughout your career. Always have a safe and fun flight!"
Share This News