Abbas' First Solo Flight: Fueled by his Brother's Influence
Abbas Hilal Shah braved the skies on his first solo flight last August 18, 2023. The 29-year-old student pilot hails from India and is currently residing in the Philippines to complete his pilot training. Aside from being a diligent student pilot, he is also a thriving businessman.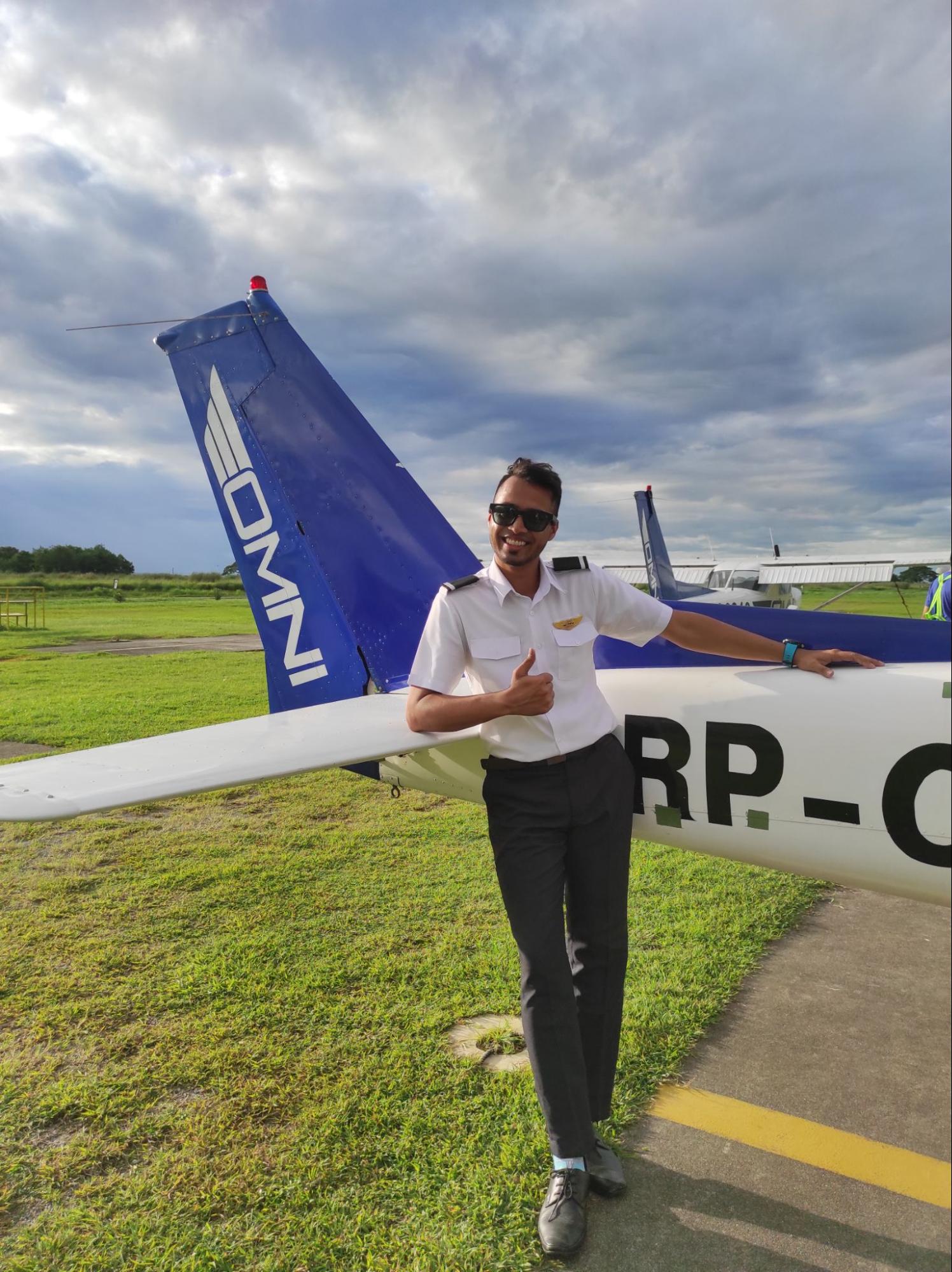 Abbas' motivation for pursuing a pilot career is deeply rooted in his brother, Nabeel Shah, a former student pilot and flight instructor at OMNI Aviation. Nabeel invited Abbas to OMNI to show him around and see if he would want to try it as well. Upon encountering OMNI's fleet of aircraft, Abbas felt different. That is when he decided to give it a try and enroll in OMNI Aviation's Pilot Training School. Looking up to his brother, who persevered alone in a foreign country to be a pilot, Abbas draws constant inspiration from him. With Nabeel's presence by his side, Abbas finds comfort in knowing that he is not navigating this path alone. His brother's guidance and unwavering support served as pillars of strength throughout his pilot training.
His time at OMNI has been good so far. Abbas highlighted OMNI's short runway, which definitely challenges his decision-making skills as a pilot. Each flight presents a unique set of circumstances every time, which he believes just further hones his skills and techniques.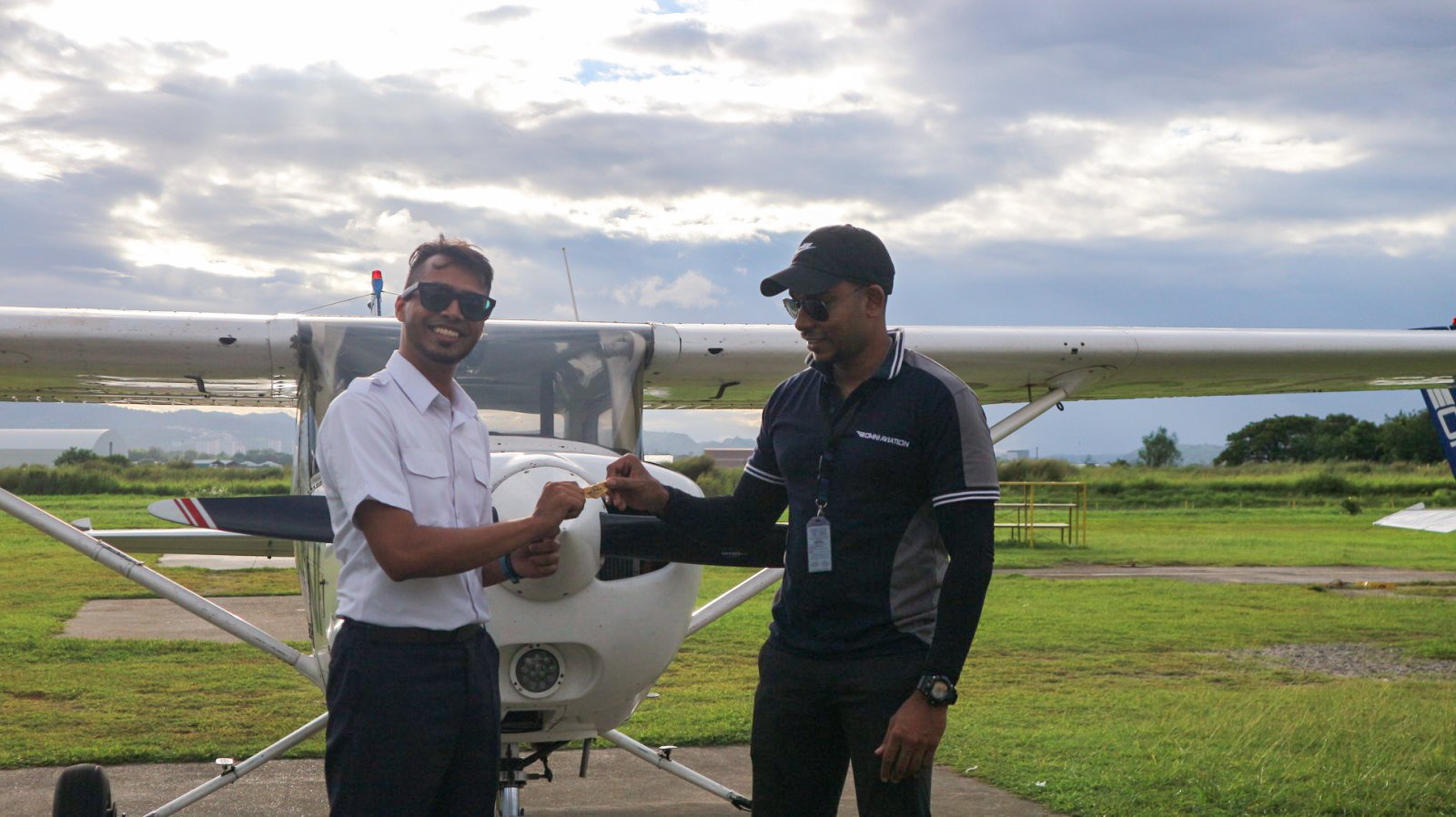 Though he admits that when he first started here, the language barrier was a minor difficulty. But thanks to the kindness, helpfulness, and patience of those around him, he successfully learned Filipino words and even managed to incorporate them into his daily life.
Admitting his initial nervousness, Abbas realized that he was going to fly the plane on his own. His instructor, who used to sit beside him, is now a mere voice through his headphones. Nevertheless, he composed himself by drawing upon his training. He also acknowledged that he often performs better under pressure, which is what he did on his first solo. He would describe Capt. Vijith Vidhyadharan, his flight instructor, as a brother on the ground and a father in the sky. Abbas said that Capt. Vijith maintains a serious and disciplined training environment during flights.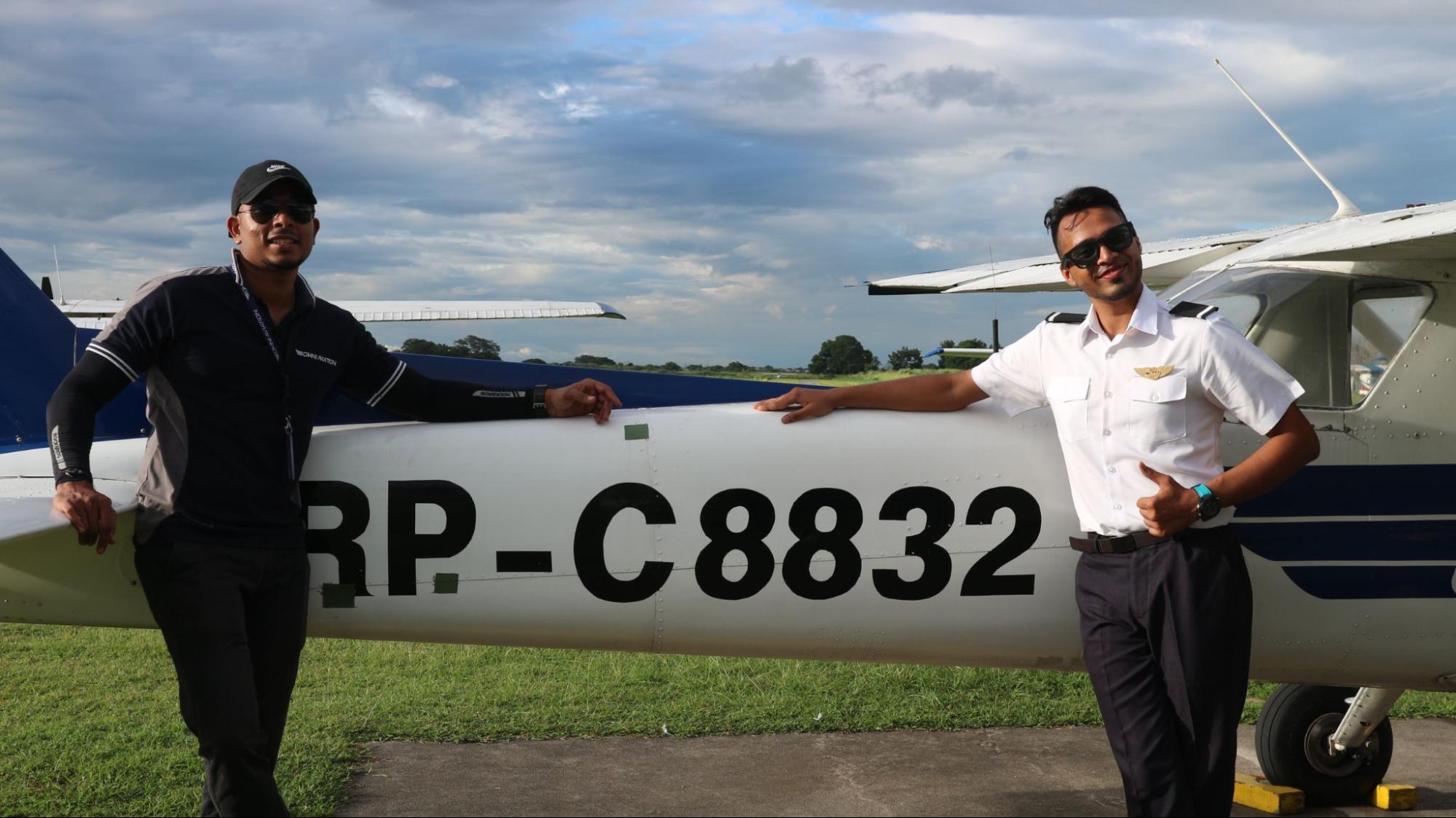 First solo flights typically draw a crowd of family and friends to support the student pilot. However, for Abbas, his family, especially his brother, could not make it and witness the moment. This made him quite sad. His brother Nabeel told him that even though he is physically absent, he will always be there for him, assuring him of his enduring support. Despite this void, his OMNI family was there for him. They cheered for and encouraged him that day.

In conclusion, Abbas extends an inspiring message to aspiring pilots: "Don't let anything stop you from achieving what you want to be; tomorrow you will be a storyteller."
Share This News