Her Wings and Words: Raiza Palomillo, a Pilot and a Writer
An accomplished pilot and a dedicated writer, Raiza "Barbie" Palomillo combines her love for flying with her passion for writing. She is a First Officer for Cebu Pacific and a proud alumna of OMNI Aviation. Aside from her remarkable feats in the sky, First Officer Raiza is also the author of "Black Box — Uncovering The Secrets of Pilot's Success", the first motivational self-help book for pilots in Philippine aviation history, written for pilots, aspiring pilots, aviation enthusiasts, and, as she says, "readers who are meant to have this story in their hands."

Her passion for aviation goes beyond the flight deck and is beautifully expressed in this book. It also won the Special Book Award 2022 under the Inspirational/Motivational Category at the Batangas Brand & Business Awards 2022.

Raiza takes immense pride in being an alumna of OMNI Aviation and wholeheartedly gives back to the community. In the upcoming OMNI series of symposiums, she, along with the academy, is thrilled to announce that thirty (30) copies of her books will be distributed as prizes during the seminars. Raiza's thoughtful gesture will be a great opportunity for all to not only learn from the symposium but also obtain a copy of her inspirational book. A letter of encouragement to all pilots and aspiring pilots out there, this book tackles self-acceptance, courage, purpose, removing mental roadblocks, determination, celebrating wins, and above all, love for flying. It also features exceptional Filipino pilots and their inspiring journeys towards self-discovery, along with their words of advice and encouragement.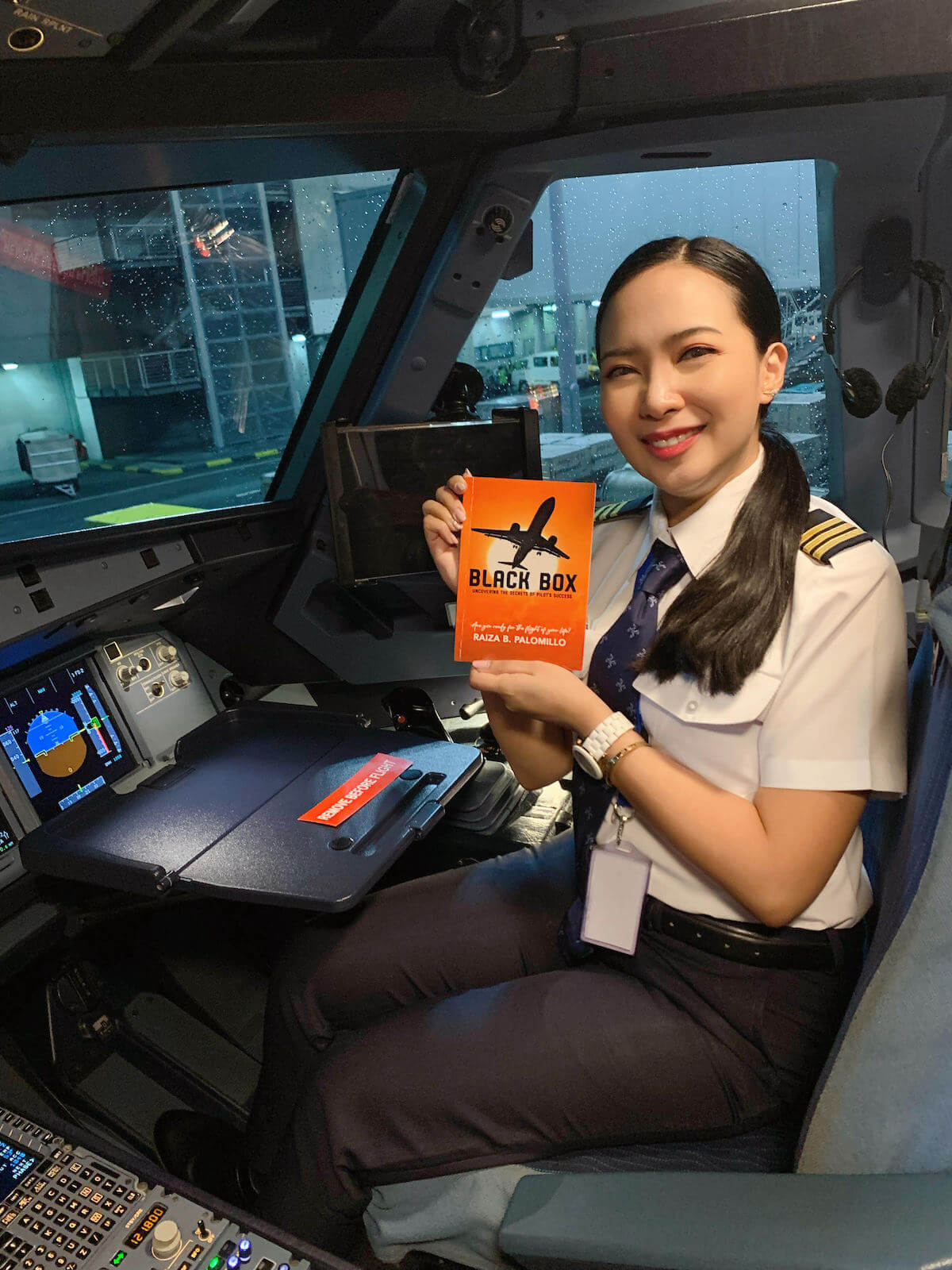 OMNI Aviation is proud and honored to witness its alumni excel in the industry and pursue their passions across various fields. But aside from that, their success stories and accomplishments serve as an inspiration to other pilots, aspiring ones, and everyone else to pursue their dreams. Raiza, her journey, and her book may stand as a powerful reminder to all the dreamers of the world that they can conquer the skies.
Share This News