Flesty Conquers His First Solo Flight
Jose Emmanuel "Flesty" Flestado successfully conquered his first solo flight last August. 18, 2023, with the overwhelming support of his family and friends. The 24-year-old pilot trainee graduated from De La Salle University Manila and enjoys doing sports and video games in his leisure time.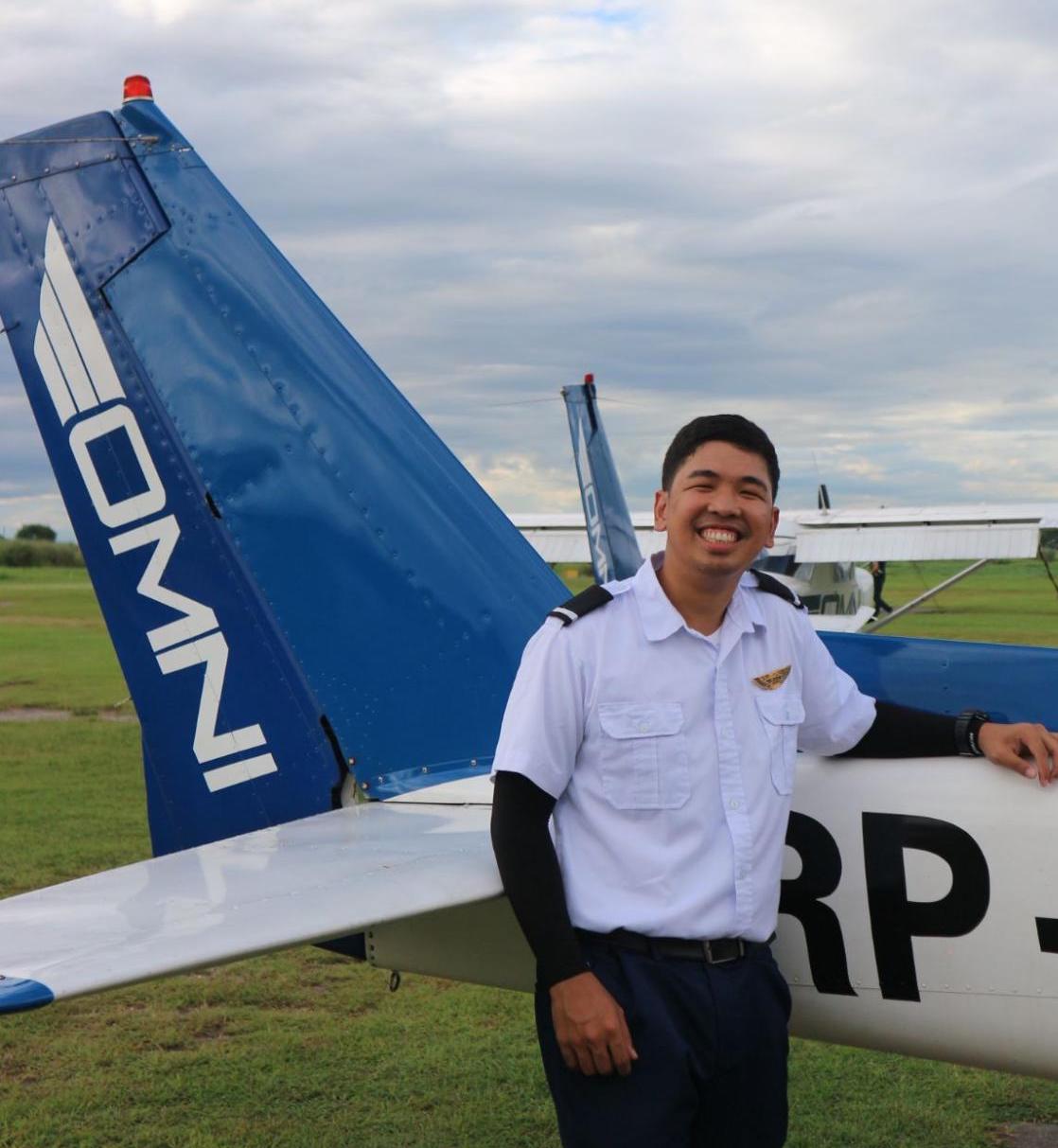 Flesty's father, Captain Renato Flestado, an esteemed pilot at Cebu Pacific, was his greatest inspiration in his aspiration to become a pilot. He recalled those times when his dad would bring their family on overnight flights out of town or abroad. On the day of Flesty's first solo, the captain was all smiles and beaming with pride as he watched his son brave the skies alone. Alongside his father's influence, Flesty's fascination with machines and his curiosity about aircraft and how they work fuelled his passion for pursuing a career in aviation.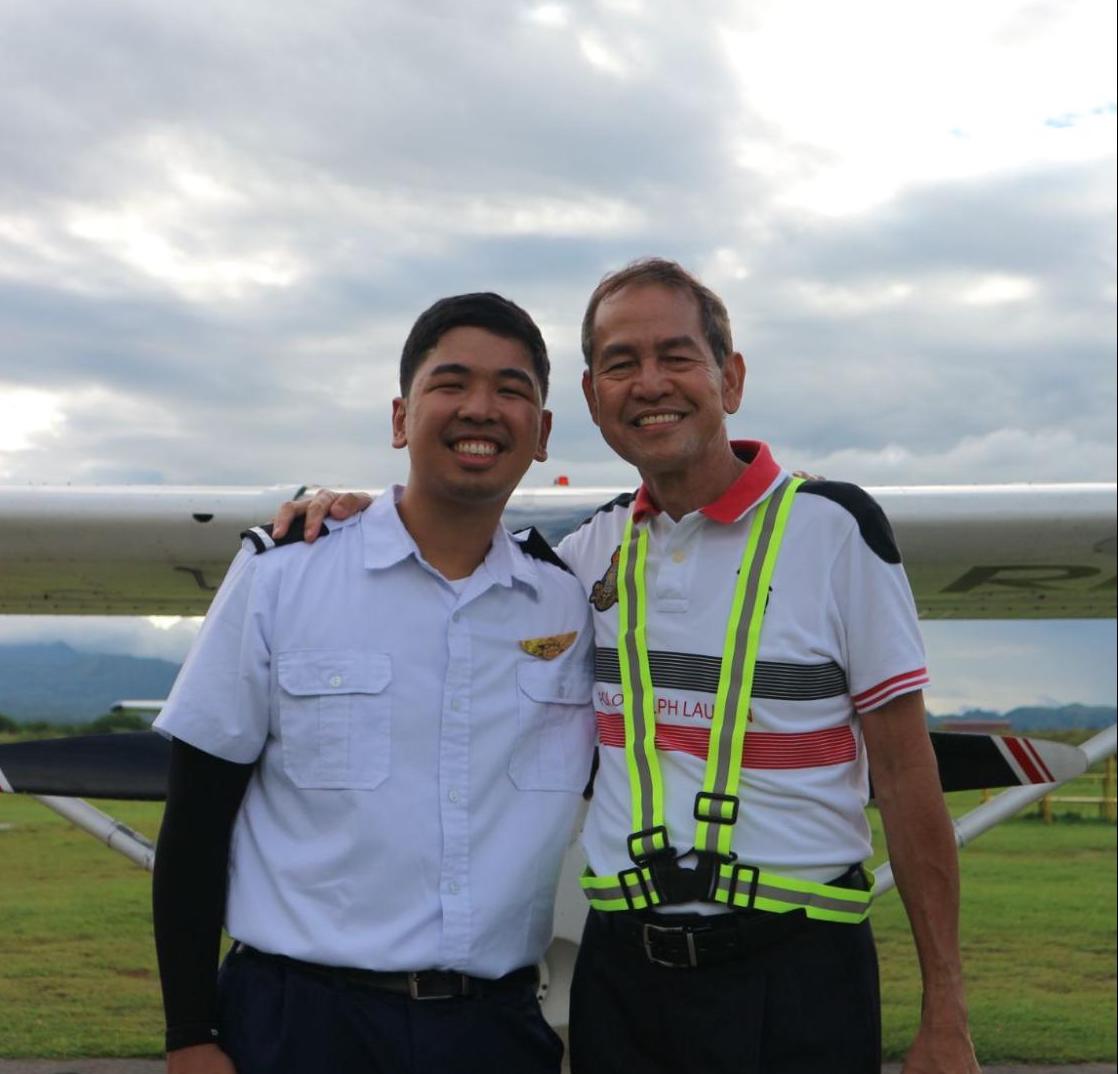 Prior to his first solo flight, one of his memorable experiences in OMNI was his very first flight in an actual plane. For him, it's a different feeling—the gravity, the turbulence. While he had experience boarding a plane as a passenger, he said that "it's different when you are the one controlling it."
Leading up to his first solo, Flesty admitted that he was quite nervous. Wondering if he was ready enough for his first solo flight, he made sure to practice his landings and approaches. However, on the day itself, he felt relaxed, fully confident that if his instructor could trust him to fly solo, he could definitely do it. He expressed gratitude to Capt. Mark Dacumos, his flight instructor, emphasizing that they have a good dynamic and chemistry together.
Why did he choose OMNI as his flight school? He revealed that his dad went around and asked his colleagues, specifically the first officers in Cebu Pacific, about their flight schools. Most of them answered that they had attended OMNI. Flesty also came across a video online discussing flight schools that offer good value for money, where OMNI Aviation was featured.

Moving towards his ultimate goal of being an airline pilot and starting a business, he would need to conquer more challenges. While he is here in the flight school completing his training, he embraces the mantra, "Life's good." Even when his flights are cancelled because of uncontrollable factors such as the weather, he maintains a positive outlook as he was able to hang out with other pilots and expand his network.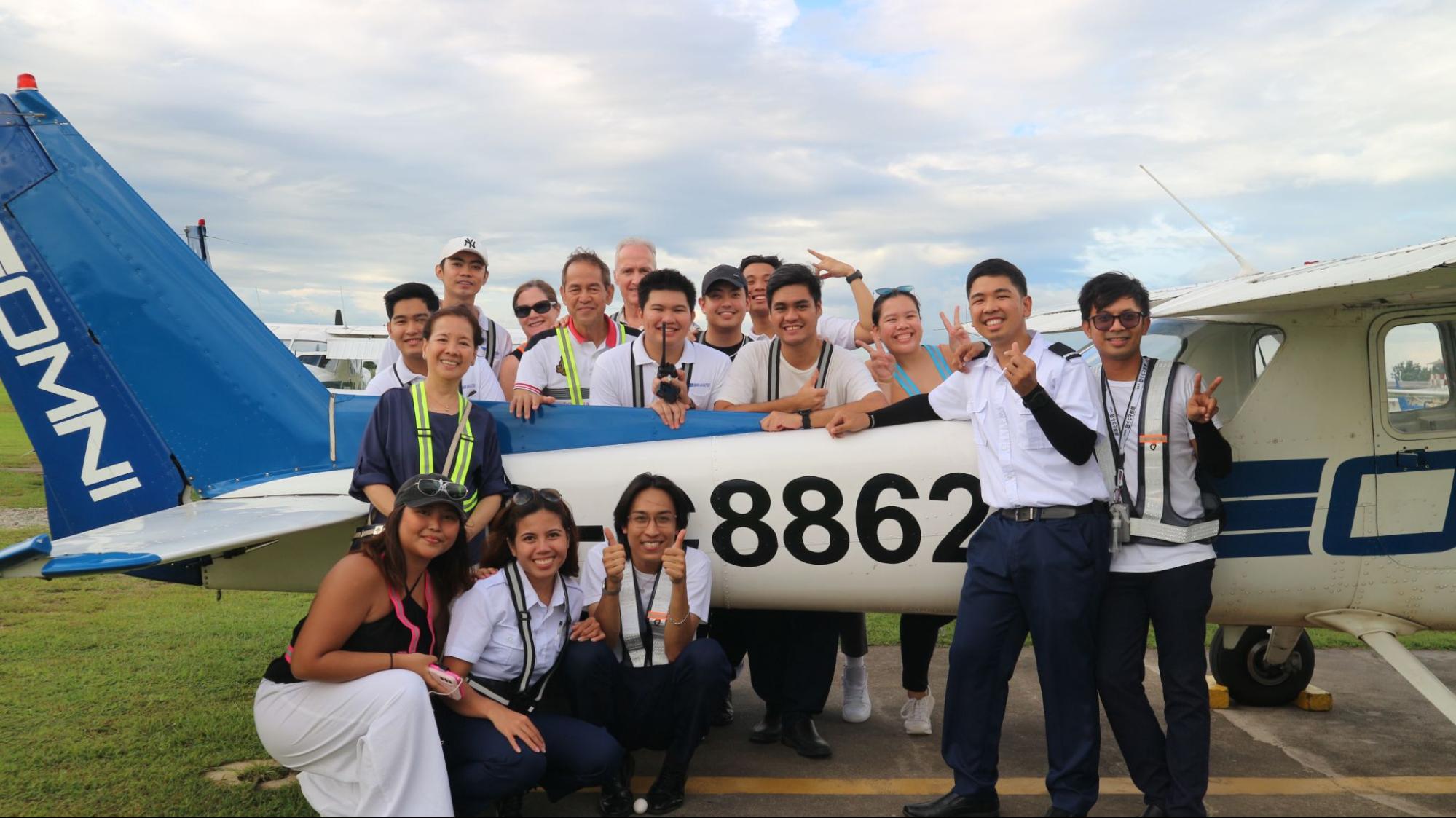 Finally, he extends an encouraging message to fellow aspiring pilots, urging them not to be afraid to try.
Share This News